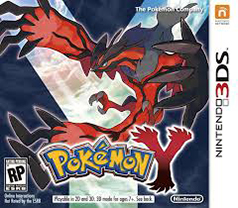 | Region | Release date |
| --- | --- |
| North America | October 12, 2013 |
| UK/Europe | October 12, 2013 |
| Japan | October 12, 2013 |
Pokemon Y is a role playing video game for the Nintendo 3DS that was developed by Game Freak. Pokemon Y and Pokemon X are the first sixth generation games of the Pokemon series to be featured with polygonal 3D graphics, and both games will launch worldwide in October, 2013. The games will be made available exclusively for the Nintendo 3DS.
Useful Links :
89 out of 100
Metacritic MetaScore
Pokemon Y introduces new Pokemon. At the beginning of the game, the player can select from 3 starters, similar to previous gen Pokemon games. These starter Pokemon are; Chespin (grass type), Fennekin (fire type), and Froakie (water type). Pokemon Y also features its own legendary Pokemon, Yveltal – its appearance can be seen from the box cover of the Pokemon Y game. Yveltal's type is currently unknown.
More new Pokemon in Pokemon Y :
Sylveon – a new Eevee evolution. Its type is unknown at the moment.
A mysterious new Pokemon with a connection with Mewtwo.
Helioptile – Helioptile charges itself in sunlight, gaining enough energy to eat/battle.
Fletchling – a Pokemon with a friendly nature and is popular among many Trainers.
Pancham – this Pokemon always has a left sticking out of its mouth.
Gogoat – a large Pokemon that people can ride on to travel (see trailer for an example).
Kalos Region Map :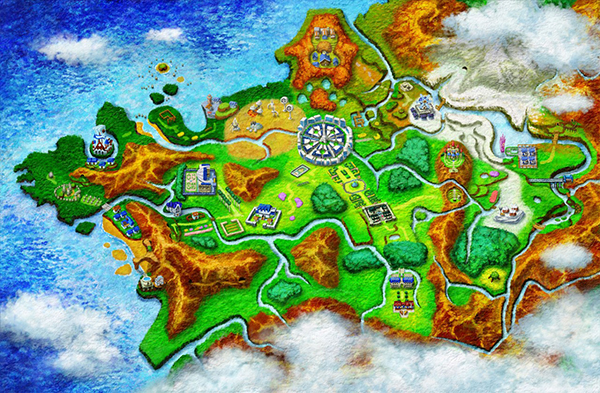 ( The photo above shows you the Pokemon Y Kalos region map )
| Questions | Answers |
| --- | --- |
| Wi-Fi Multiplayer Gameplay | Yes |
| Local Multiplayer Gameplay | Yes |
| Game Available at eShop | N/a |
Pokemon Y Gameplay Trailer :
Video credit : Pokemon.