Not long ago there was a Nintendo Direct broadcast. At the time we knew it'd be one version for Europe and another for America, and both would take place at the same time, focusing on the 3DS handheld gaming console. I am aware that it may be old news, however, I thought it would be nice to have a resume of what will soon be released and what you should expect for the future.
For starters, there were different broadcasts airing simultaneously but the announcements apparently were in essence the same in both English Speaking versions of the broadcast.
If you like Nintendo games, the contents of this video will feel like a rain of candies. They explain a bit more of some titles announced back in February and introduce us to some surprises.
The video starts off reminding us that this is the Year of Luigi, so the first set of games revolve around games related in one way or another to him.
All of the launch dates that were revealed in the video are meant for North America and Europe, while other regions may need to wait additional time before the games become available.
Mario & Luigi: Dream Team
A bit more in the storyline and gameplay is revealed.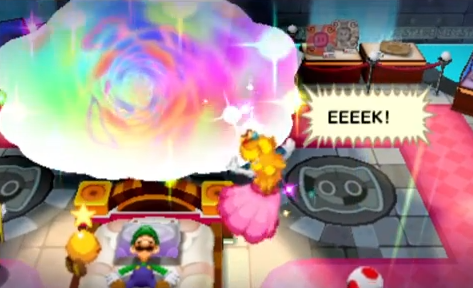 Storyline: Mario and company arrive to Pi'iilo Island on invitation and while touring around, Peach like usual gets kidnapped, this time instead she gets dragged into a dreamworld, that apparently only Luigi is capable of summoning by taking random naps in the comfort of cold, rock pillows with magical powers. Mario then enters the world, which seems to react while you mess with Luigi's mustache. Mario and Luigi needs to team up in the 'real' world.
Gameplay: They promise the use of the 3DS's unique features that will give us a nice array of dynamic game experiences. Supposing everything goes smoothly it will come out in August 11.
Mario Golf: World Tour
Maybe a bit early to announce but they did anyway. They said it will make use of the wireless connection feature for real time competitive matches with people around the globe, upload your score in tournament competitions and probably more. It will work similar to the Mario kart 7 community system, allowing the gamer to choose between friends, matches with a theme, etc. The themes will have some options to customize the rules, character selection, etc. This one has no date set, however, it is planned to be launched "this summer".
Mario Party
The game is said to maintain the formula of the turned base, board game but with many goodies added.
No subtitle was revealed for now.

Seven game worlds, each with their own rules and items that will change the gamestyle between them as well as a great variety of games to test your abilities and luck.

Apparently game sessions will be shorter.
They aim to release this title during winter
Donkey Kong Country: Returns 3D
It is the same Wii title remade with the 3D visual and shorter game sessions times of the console in mind.
'New mode' added: Gives two additional hearts and exclusive items to make your adventure easier.
A new world with new levels is unlocked when you defeat the game.
Cooperative mode enabled with local wireless connection.
Will be out on May 24th.
Yoshi's Island
Old game mechanics are back, but new have been added to freshen up the game.

For now there are not more details nor a date for launch.
Mario & Donkey Kong: Minis on the Move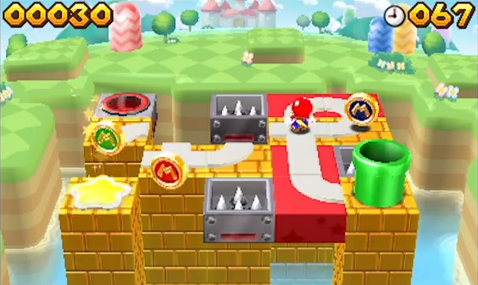 Downloadable title.

Similarly to the pipes game you have to design a path in a mini map for your miniplumber.
You can upload your own challenges.
Monster Hunter 3: Ultimate
Capcom is releasing video tips through its channel for newcomers to the franchise. Yes, that's all the important updates for 3DS users for this game.
Lego City Undercover: The Chase Begins

The prequel

to the Wii U game.

Launched in April 21. (yes, this one is already out!)
Swapnotes / letterbox
So as long you have done the software update, you might receive a special note pertaining certain games you play:
Lego City Undercover: The Chase Begins

Luigi's Mansion 2: Dark Moon

Fire Emblem: Awakening

Dillon's Rolling Western: The Last Ranger

HarmoKnight
Pokemon Mystery Dungeon: Gates to Infinity
Animal Crossing: New Leaf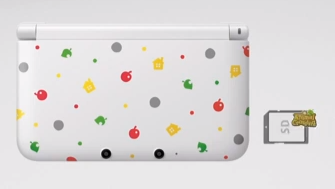 Launches in June 9.

Official website for the game launched.

A collector's edition 3D-XL will be released with the game pre-installed.
Bravely Default: Flying Fairy
Role Playing game by Square Enix with multiple endings.

Will have use of AR and wireless features.

You can waive your turns to give more damage in later ones.

Will be released sometime next year.
Professor Layton and the Azran Legacy
500 new puzzles.

Will be launched in 2014. (European broadcast said 'later this year')
The Legend of Zelda: Oracle of Ages / Oracle of Seasons

Originally for the gameboy color it became available for the virtual console in May 30 (I'm still waiting for the Aussie release!).
The password linking feature and repercussions are still there. No upgrades to the linking system mentioned, so probably it will work the same way we remember it.
This next three titles are developed by members of Level-5 and will be available sometime in the future through the e-shop.
1. The Starship Damrey
The game with no info or tutorials. You will have to find out yourself what it is about. They used the word 'suspenseful' to describe it.
2. Bugs Vs Tanks
You are with the tanks team, shrinked down and you must attack insects and survive.
3. Attack of the Friday Monsters! A Tokyo Tale
The story of a kid who lives in certain place in Japan (we wish we knew) where 70's Monsters from Tv shows engages in battles every Friday.
Shin Megami Tensei IV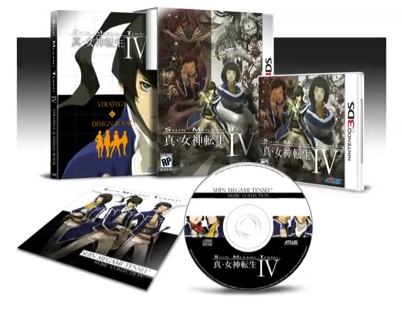 Collector's edition with music CD, strategy & design book for the North 

America

 release.

Available in america on July 16.
The Legend of Zelda: Link to the Past 2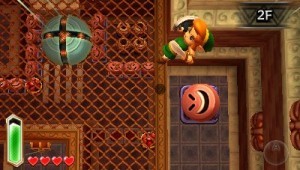 Takes place in the world of "A Link to the Past" (SNES / GBA), however, it is a new story, not a remake of the game.

Link becomes a drawing to move around walls.

No subtitle was given. People refers to it for now as "A Link to the Past 2"

Free 3D video of the trailer available from the e-Shop

Hopefully released during the Holiday season this year.
Fire Emblem Awakening
There will be 3D XL Fire Emblem bundle in Europe with the game installed.
Alright folks, that's it. It was tiring writing and I came late to release the note but hopefully it will still be of use for anyone who missed this Direct or wanted to have an idea of what it was about. It may also come in handy for reference to check out soon to be released games.