A while ago George Wada said during Anime Expo that a video game based on the manga and anime Attack on Titan was being developed for the Nintendo 3DS, hoping to launch next year. Apparently a tweet from the manga account revealed that it was coming for a console (at that point in time, it was not clear if it was going to be home or portable).
Now an image of a Japanese magazine with the 2013 date announced Attack on Titan as a Nintendo 3DS game. Apparently the game will be developed by Spike Chunsoft, the same game developer of Conception II.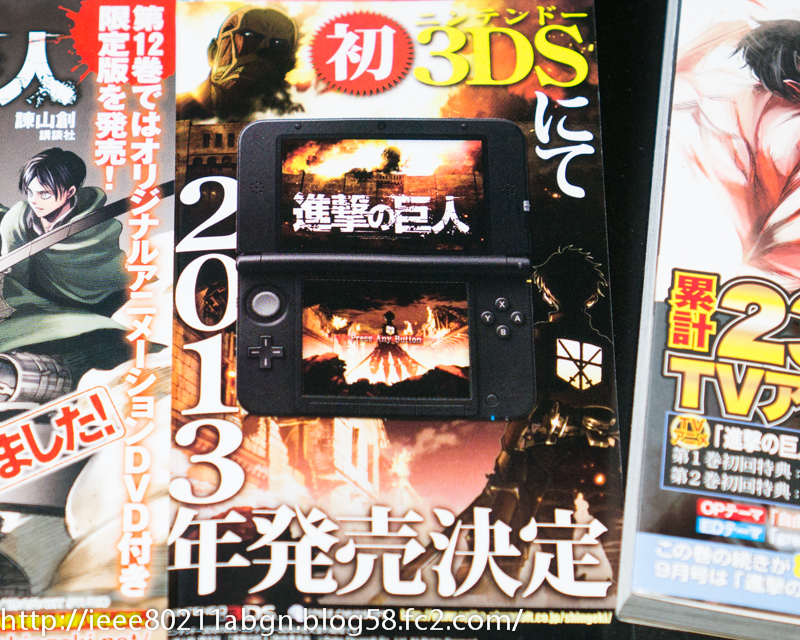 Right now some people are waiting for the Bessatsu Shonen Magazine on September 9th which will contain some details about this game. The Official (Japanese) Website for Attack on Titans doesn't really give any information as of now.
Source: Gematsu, MyNintendoNews