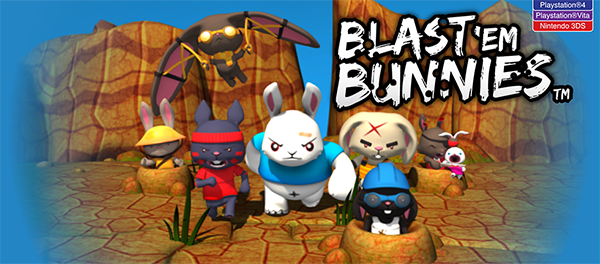 Title: Blast 'em Bunnies
Platform: 3DS (eShop), PS Vita, PlayStation 4
Australian indie developer Nnooo may be best known to 3DS owners for their previous Nintendo eShop game, escapeVektor. Now, they're working on another project for the 3DS eShop: Blast 'em Bunnies is an endless shooter in which you, well, blast bunnies. Evil ones at that, which justifies you, a fine upstanding rabbit, shooting at them with vegetable weapons such as a carrot rifle, a turnip mortar, and a bean railgun.
Every once in a while a particularly sadistic villain pops up with one of your rabbit's offspring. If you shoot him in time, your rabbit kid is safe. If not, you can say bye-bye to your baby bunny. There are also crates that when shot, give you power-ups and special ammo. Weapon upgrades can be purchased using in-game coins.
The game has a cartoon art-style even if some elements are a little, well, dark. Along with the 3DS eShop, it's also being released for Sony's PS Vita and PlayStation 4. There is no confirmed release date – the game's website simply says 'Coming Soon' – but we can expect to see it by Q1 2014. Check out the trailer below: this looks to be one of the most promising eShop games yet.
Trailer: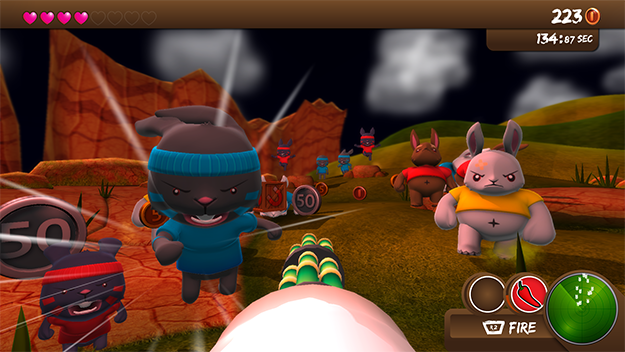 Now all Nnooo need to do is steer clear of PETA.