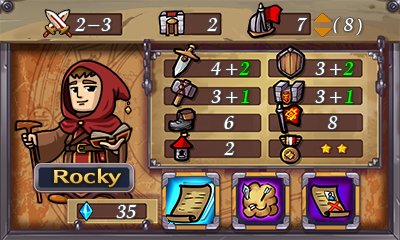 Good news for Nintendo 3DS owners because Circle Entertainment plans to release a new game for the 3DS, Castle Conquerors EX.
Castle Conquerors EX, well known for the unique real-time strategic gameplay is going to be a completely revamped version of the original Castle Conquerors on the DSiWare. It will bring a lot of new improvements to the core gameplay, graphics, music, and story.
Castle Conquerors EX will be making its way to the 3DS eShop this October. The game will sport an affordable price tag. Check out more exclusive info and screenshots on NintendoEverything blog.
Via