If demons and bosses are too overpowered for your team in Shin Megami Tensei IV: Apocalypse, you might want to consider lowering the difficulty if all hope is lost. This guide shows you how to achieve the task.
How To Change Difficulty in Shin Megami Tensei 4: Apocalypse
Open up the main menu by pressing "Y" in the game.
Select the System option.
Choose Difficulty.
Select the new difficulty for the save.
There are three difficulty levels to choose from when beginning the game (two are free DLC) :
Paradise – easier difficulty than skirmish (free DLC).
Skirmish – for newcomers.
Conflict – for experienced fans (personally recommended).
War – for hardcore fans.
Apocalypse – harder difficulty than war (free DLC).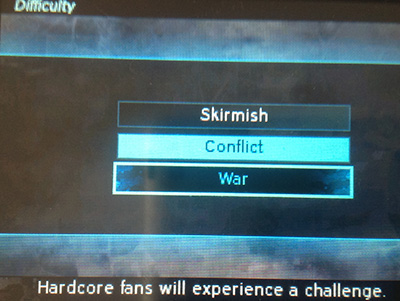 The difficulty can be changed at any point in time, therefore you can begin with the hardest and change back to the lowest without beginning a new save file. This was not possible in the original Shin Megami Tensei IV game (if memory serves me correctly).