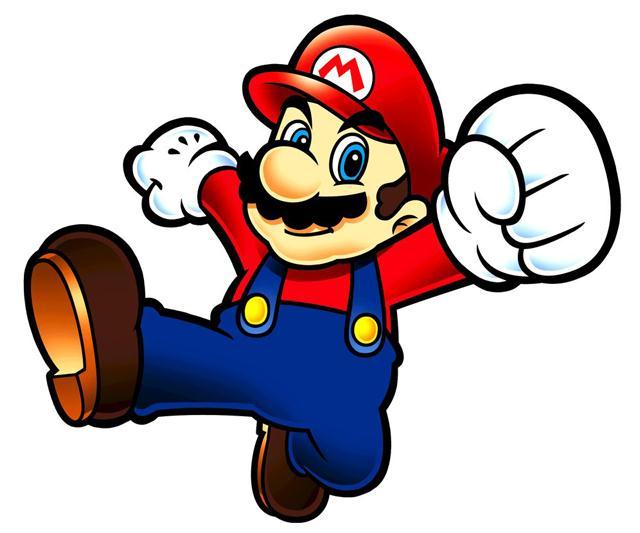 In something of a reward rush as Club Nintendo approaches its final month, Nintendo has added 117 games to its Club Nintendo catalog! And from what we can see, there are many rewards that were offered at some point or another in the program's history for the 3DS, Wii and Wii U, along with some amazing games that most of us never thought would be offered as rewards. Games like Kid Icarus: Uprising and Super Mario 3D Land for the 3DS, Wii Party U and Game & Wario.
Additionally, members of the program will receive a free download code for Flipnote Studio 3D this week. Whatever mixed feelings some Nintendo fans may have had about the program, Nintendo have ended it on a high note.
Head to the official Club Nintendo page to view the massive rewards catalog. All game download codes redeemed are valid until the end of June.
Update: Due to high traffic, Club Nintendo currently isn't working for most users. You can view the games' reward list below – credit to Nova for listing them.
Nintendo 3DS Downloadable games
150 coins
3D Classics: TwinBee
Super Mario Land 2: 6 Golden coins
Super Mario Land
Kersploosh!
Baseball
Kid Icarus of Myths and Monsters
Metroid II: Return of Samus
T&ennis
Golf
Donkey Kong
Mario's Picross
Radar Mission
200 coins
3D Clssics: Xevious
Ketzal's Cooridors
Sparkle Snapsjots 3D
Looksley's Line Up
Wario Land 2
Punch-Out!! Featuring Mr. Dream
Mario Golf
Donkey Kong 3
Brain Age Express: Arts & Letters
The Legend of Zelda: Link's Awakening
Sakura Samurai: Art of the Sword
A Kappa's Trail
Tokyo Crash Mobs
Brain Age Express: Math
Donkey Kong Jr.
Metroid
The Legend of Zelda
3D Classics: Kid Icarus
3D Classics Exictebike
Brain Age Express: Sudoku
3D Classics: Urban Champion
Mario vs. Donkey Kong: Mini's March Again!
250 coins
Chibi-Robo!: Photofinder
Mario and Donkey Kong: Mini's on the Move
Dillon's Rolling Western
300 coins
HarmoKnight
Dillon's Rolling Western: The Last Ranger
Fluidity: Spin Cycle
600 coins
Crossword Plus
Brain Age: Concentration Training
Super Mario 3D Land
Super Mario Bros. 2
Donkey Kong Country Returns 3D
700 coins
StarFox 3D
Paper Mario: Sticker Star
Kid Icarus: Uprising
Wii U Downloads
200 coins:
Yoshi's Island: Super Mario Advance 3
Super Punch Out
Golden Sun
F-Zero: Maximum Velocity
Ice Climber
Volleyball
Tennis
Pinball
NES Open Golf Tournament
Ice Hockey
Golf
Chu Chu Land
Baseball
Wario's Woods
Urban Champion
Dr. Mario
Donkey Kong 3
Super Mario Bros.: The Lost levels
Super Mario Bros. 3
Super Mario Bros.
Yoshi
Balloon Fight
Kid Icarus
Zelda II: The Adventure of Link
Metroid
Pilotwings
Wrecking Crew
Mario Bros.
Super Mario Bros. 2
Excitebike
Donkey Kong Jr.
Super Metroid
Super Mario World
Punch Out!! Featuring Mr. Dream
250 coins
300 coins
600 coins
The Wonderful 101
Wii Fit U
Game & Wario
850 coins
Wii Downloadable Games  
(Note, all Wii games can be downloaded onto the Wii U through the Wii menu)
200 coins
Chu Chu Land
Super Mario Bros.:The Lost Levels
Zoda's Revenge:StarTropics II
NES Play Action Football
Art Style: CUBELLO
250 coins
Doc Louis's Punch-Out!!
Mario Golf
The Legend of Zelda: A Link to the Past
Starfox 64
F-Zero X
Super Mario 64
Super Metroid
Paper Mario
Mario Kart 64
1080 Snowboarding
ThruSpace
Super Punch-Out!!
Pilotwings
Super Smash Bros.
Mario Tennis
Eco Shooter: Plant 530
Snowpack Park
Excitebike: World Rally
Mario Party 2
Super Mario Kart
The Legend of Zelda: Majora's Mask
Fluidity