Fans of Corpse Party will be delighted to hear Xseed plans to make a Corpse Party game available for Nintendo 3DS owners. The game will include never-before seen content outside of Japan and will cost an affordable $29.99 US.
People who are unable to wait for its summer 2016 release can pick up its PC version (which was only released in Japan for PC gamers) on April 25th on Steam, GOG.com and the Humble Store while they wait for the PSP remastered version to hit the Nintendo 3DS.
Corpse Party for the Nintendo 3DS will feature redrawn and high-resolution character sprites as well as 3D art still images with newly arranged music tracks. Four additional chapters have been added exclusively for the game's 3DS version. These chapters provide you with insights into the characters who weren't shown much with plot elements that were previously left unexplained.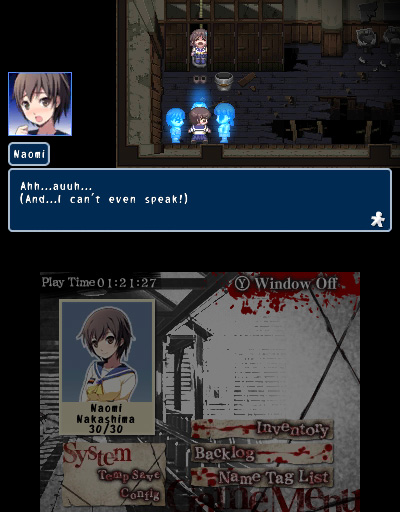 In addition to the $29.99 standalone digital game, a special limited 'Back to School Edition' of the game will be available for $49.99 US. This edition will come physically and will include a quality miniature figurine of both characters Naomi Nakashima and Seiko Shinohara, the soundtrack CD containing around 80 minutes of music from the game and three tracks exclusive to this Nintendo 3DS version.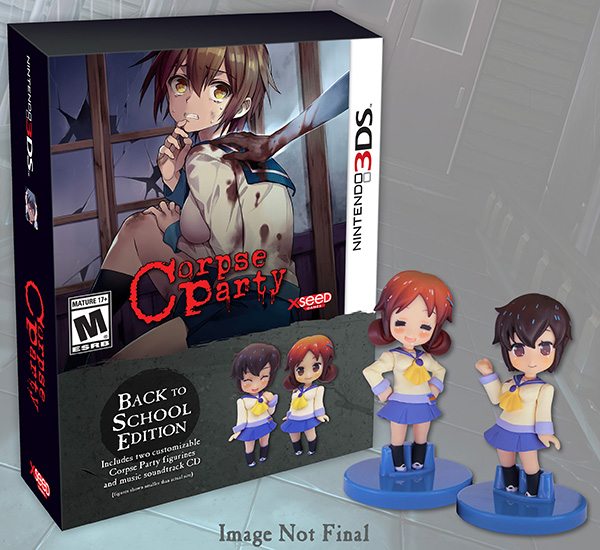 The game will be rated M for Mature, therefore you will only be able to access its content if you have set the appropriate age for your Nintendo Network ID or get a parent to call Nintendo and have the age tied to your account changed.