Title: Cube Tactics
Developer: Fun Unit
Publisher: Teyon
Release Date: March 13, 2014
Price: $4.99
Perhaps the only thing as painful as stepping barefoot on a LEGO brick is having your core cube attacked in developer Fun Unit's Cube Tactics. A strategy/tower defense games (Age of Cubes?), it has you using cubes to build bases for yourself and have your troops attack your opponent's core cube while defending your own. It has a single-player mode, both online and offline multiplayer, an anime art style and a low price.
There are different types of cubes that both you and your opponent grab from the same pool (whoever grabs it first, gets it) and use for building. Grabbing these cubes requires energy though – the energy 'price' for cubes varies depending on the type of cube. You use cubes to build troops as well, and if two or four cubes are placed together they become stronger. Victory is achieved by the player who first destroys the other's core cube, so you have to keep your core cube's defense in mind as well. The gameplay is complex without being confusing, and is excellent. It really does involve strategy and is the sort you keep coming back to.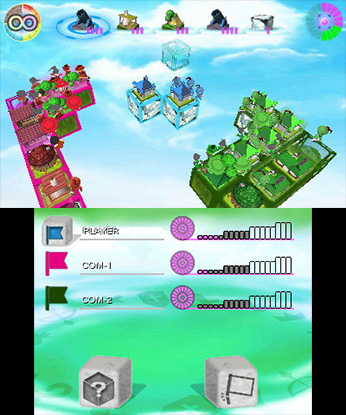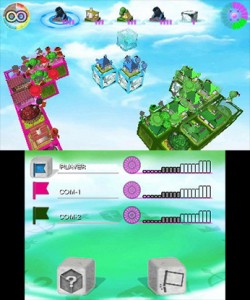 I really liked the visuals because of the anime art style, and the sound was good too. The multiplayer modes were an unexpected but very welcome addition and increased the replay value many times over, despite the online mode being slightly laggy at times. Cube Tactics is a game that obviously had a lot of effort put into it and the result is excellent. With its low price, you should definitely give it a look sometime.

Overall Score: 9/10