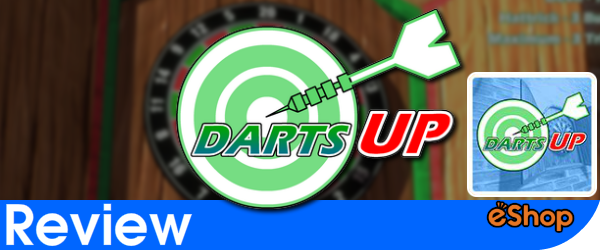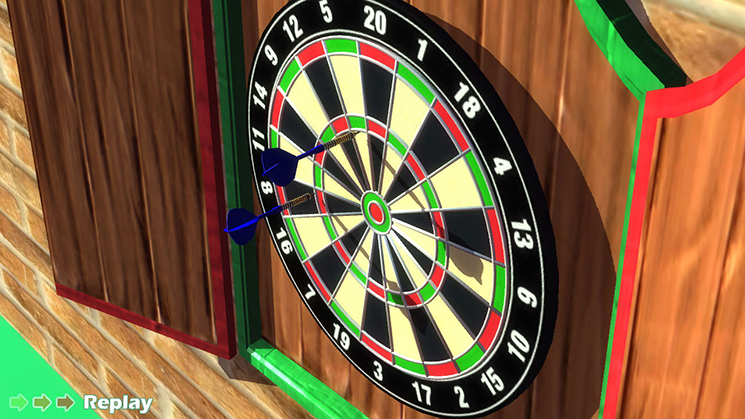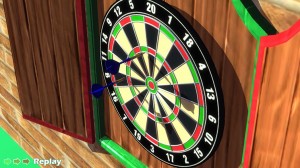 GAMEPLAY:
Like the 3DS version, this title is based on the famous pub game of darts and meanwhile this time we will use the Wii U Gamepad instead of the console itself, the controls are actually the same: using the gyroscope of the console you're able to aim at the dartboard and then you can use the L-Stick to throw it. You're also able to look around which isn't anything great but a nice touch.
Darts Up presents four different modes and they are:
Classic: The player with the higher score wins. This mode is playable with friends.
X01: The first to leave the score on zero wins. You can also play "Double Out" where you need to finish with a double in order to win.
Combo: It's actually works like classic mode where you need to do combinations to win more points. Again, the one with the higher score wins.
Arcade: You need to beat each round in order to get the highest score possible. This time there is also an online leadboard, adding extra replay value to the mode.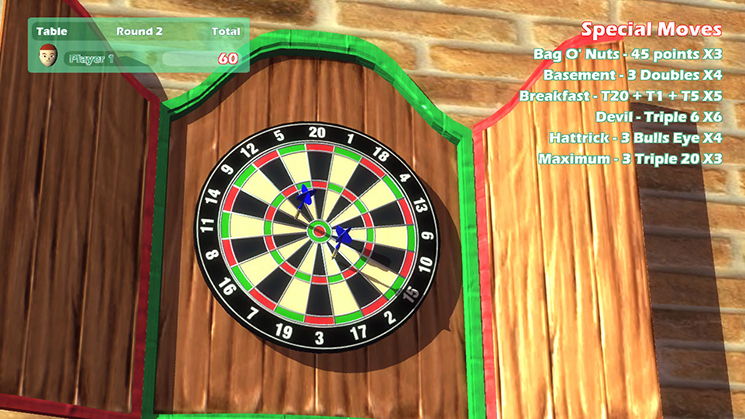 For some reason, you're no longer given the ability to choose your own Mii (you need to use a random one). It wouldn't affect the game (it was used as a player icon) but it's a big disappointment, mostly if you wanted to play with friends.
GRAPHICS AND SOUND:
Graphically there isn't a major update, however, it's still easy to notice the use of better textures and lighting. Meanwhile there isn't a noticeable change on the models, the animations used for the environment looks really bad on the Wii U where they can be easily compared to early Playstation One games. For some reason, I also got a few minor problems with the frame rate when looking around or in the title menu – still they're barely noticeable.
The soundtrack is the same as the 3DS version (with better quality), featuring a title song, a few melodies and a female voice. It's nothing memorable when making a small companion of the game, but you can easily get tired after time.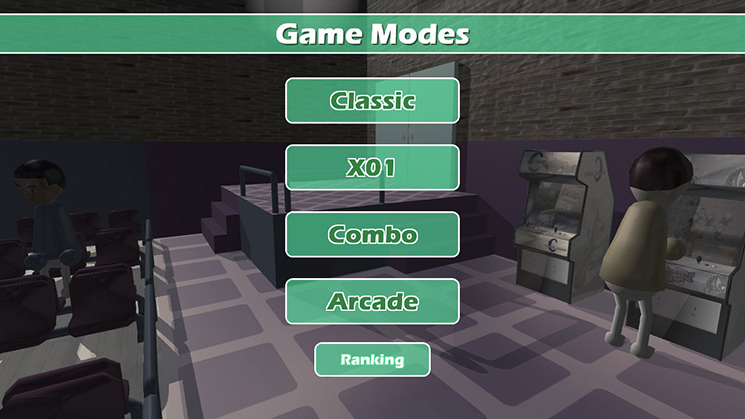 PRESENTATION:
The presentation is really simple, however, it has its own flaws. For example, the basic explanation of the game's modes and the dartboard can be found in the manual and there is no explanation about the possible combinations (and for some reason the credits page is duplicated).
The interface is nicely done and works like it needs to using the Gamepad's touchscreen, sadly you aren't able to use your own Mii. The controls work great but a calibration option is necessary sometimes. It's just a mixed bag.
CONCLUSION:
Darts Up is a nice experience but needs some work. I hardly recommend the 3DS version over the Wii U one: there are a few nice additions but some have also been removed, therefore you won't be missing a lot.