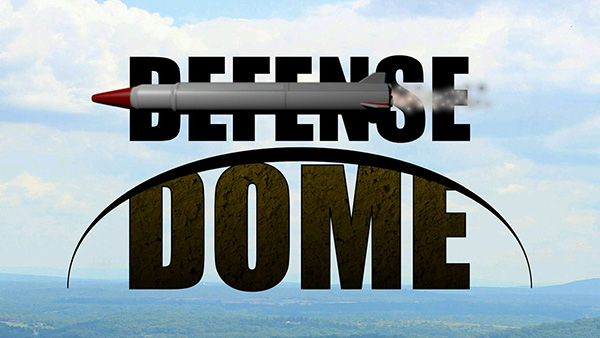 The Missile Command-esque game 'Defense Dome' now has an official trailer, following last week's gameplay trailer, and boy does it look..like Missile Command. But that's okay, because it could be cool! Defense Dome is actually utilizing the Gyroscope system in the Wii U Gamepad for more realistic targeting, and not many of these games are available on the Wii U, so I'm actually fairly intrigued to play it. And Hullbreach Studios has announced this is the final eShop trailer for the game, so release may be soon! Here's the trailer:
https://www.youtube.com/watch?v=2157fZHmgss
The pack showed in the trailer is known as the 'Hurricane' pack. It takes place in a foggy downpour with frequent lightning in the background. There will be other (add-on?) packs later, such as Mountains, Clouds, Beach, and more. Stay tuned for more news about Defense Dome, such as a confirmed release date!