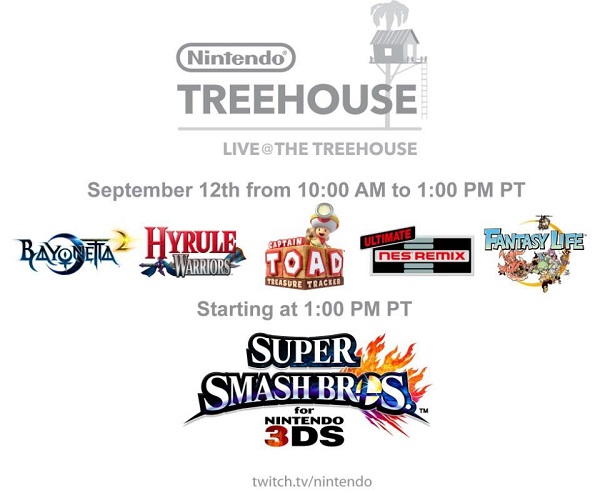 The official Nintendo of America Twitter account revealed details for the upcoming Nintendo Threehouse Live, where they will be streaming several upcoming titles for the Nintendo 3DS and Wii U this Friday (September 12th).
From 10:00 AM to 1:00 PM PT they will be showing footage of the upcoming Wii U games Bayonetta 2, Hyrule Warriors and Captain Toad Treasure Tracker. Two 3DS titles will also be featured, and they are Fantasy Life and Ultimate NES Remix.
After 1:00 PM PT, they will show the final build of Super Smash Bros. for Nintendo 3DS, however, it's unlikely that they will be streaming unconfirmed characters or stages.