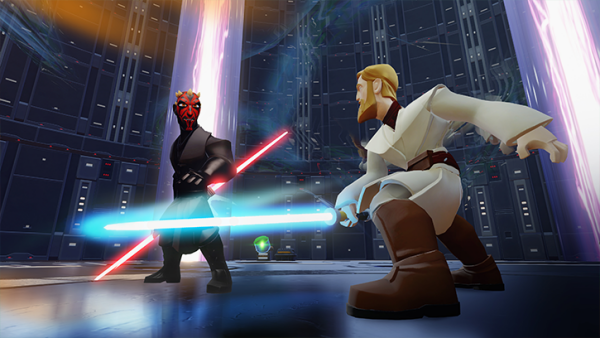 Though it seems this happens every time a certain something gets popular (The Avengers, Frozen), the next version for Disney Infinity was announced yesterday, and this time, it includes characters from Star Wars. Yep, you heard correctly. In case you've ever wanted Buzz Lightyear and Yoda in the same game, here's your chance. There will be three Star Wars play sets:
Twilight of the Republic is an original chapter of the Star Wars Saga, set in the Episodes l-lll timeline. Playable characters will include Anakin Skywalker, Ahsoka Tano, Obi-Wan Kenobi, Yoda, and Darth Maul.
Rise Against the Empire will be set in the timeline of the original trilogy, and will allow you to pilot X-Fighters and the Millennium Falcon to recognizable planets such as Tatooine, Hoth, and Endor. Playable characters will include Luke Skywalker, Princess Leia Organa, Han Solo, Chewbacca, and Darth Vader.
The third play set will be coming winter of 2015, and it will be based on Star Wars: The Force Awakens.
Additionally, every Star Wars character will be available in every Star Wars play set.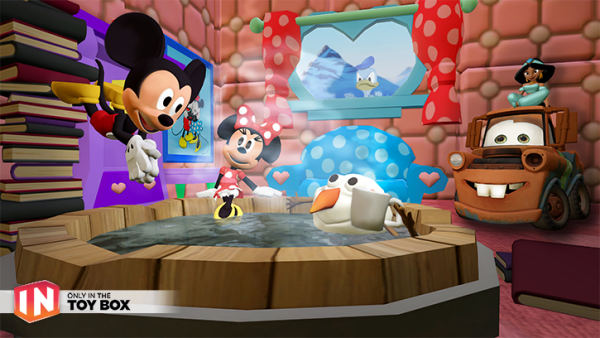 In addition to the new Star Wars stuff, 2 characters from the TRON Universe – Sam Flynn and Quorra – will be available as physical characters in stores. There will also be a new play set based on the upcoming Disney•Pixar film Inside Out, featuring all five emotions Joy, Sadness, Fear, Anger, and Disgust as playable characters. Fan-favorite characters from already existing Disney movies/shows will also be playable characters, such as Mickey, Minnie, Mulan, Olaf, and many others.
From the MARVEL Universe, there will be a new MARVEL play set, which will be announced later, along with new characters from the universe, such as Hulkbuster Iron Man and Ultron. Disney Infinity 3.0 will also include brand new multiplayer Toy Box Expansion Games, which will allow you to play with ALL of your characters from all existing expansions and all existing versions. And, in what they claim to be a direct response to player feedback, the Disney Infinity 3.0 Starter Pack will sell for a lower price of $64.99. This still sees pretty high to me, but apparently it's lower then what they were asking for it. There's no exact release date yet, but Disney Infinity 3.0 is set to release this fall on Wii U and other platforms. You can catch the announcement trailer below.