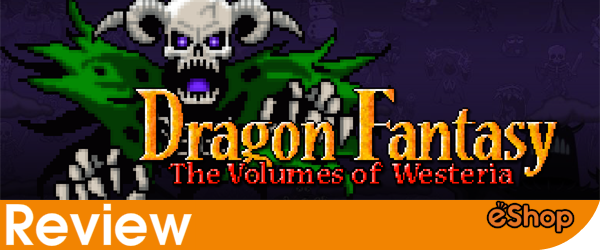 There is such a problem with "back-to-retro" movement. Game developers just forget what makes a game a game – it's not the (old school) atmosphere (and nostalgia) offered, but the game design itself. For an RPG, it should be the plot, and while Dragon Fantasy: The Volumes of Westeria almost misses the core that defines a good RPG, its sense of humor fortunately saves itself.
Dragon Fantasy: The Volumes of Westeria, which was previously as Dragon Fantasy: Book I for mobile devices, and later, PlayStation 3 and PlayStation Vita, is finally available as a cross-buy title for the Nintendo 3DS and Wii U. The creator from Muteki Corporation, Adam Rippon told himself that the game serves as the fruit inspired by RPGs on the NES and SNES era – that's plenty much a "back-to-retro". And this improved version is published by Choice Publishing, an arm of Choice Provisions – previosly known for publishing BIT.TRIP series.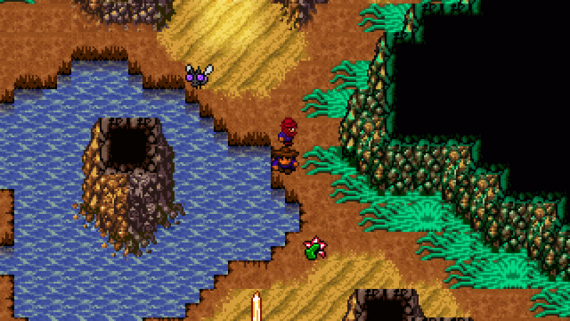 As a homage to many references such as Final Fantasy and Dragon Quest, Dragon Fantasy serves an archetypal fantasy story. The tale sets on Westeria, a kingdom with the heir suddenly kidnapped on his ceremony to become a king. Ogden – which the creation is inspired by Rippon's father – rolles again as a hero who previously slayed all the dragons on the region.
But here's where the archetype turns interesting: Ogden is now an old, bald man who even finds it difficult to save a kitten by climbing a tree. And he's just Level 11 – maybe due to the degeneration as the days go by – to start with. Dragon Fantasy is yet a good RPG to follow around since it put questions to the general theme of the genre: how if our hero is not young anymore? How if the enemies are to laugh at, instead of being scared of? And how if NPC fools you to do some insignificant quests?
The story is written well to make the player wants to follow how the hero saves the world – and laugh. It's not just Ogden, but Dragon Fantasy: The Volumes of Westeria is told through different perspectives in three chapters following the kidnapping of the successor. Besides Odgen, there is Prince Anders, whose brother is kidnapped, and  Jerald and Ramona, a thief and his niece who encounters the other protagonists, or actually, pirate the ship Ogden and Anders are travelling in. Another spin-off chapter takes all characters, now trapped on a Minecraft server, to retrieve Notch's magic hat to return to their respective world. Yes, here we can even craft things, just like in Minecraft.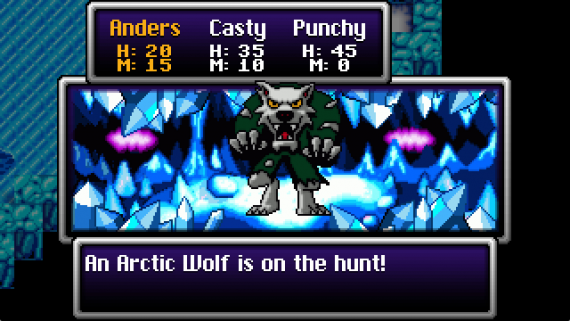 The game itself is pretty simple, prescribed in 8-bit and 16-bit according to your preferences, followed by 8-bit or modern music. The player gains level up by  defeating monsters on the world map – by encountering them randomly – while in the dungeons the monsters are visible, good enough to avoid fights. Nothing new or innovative on the battle system, but the text describing the monsters following their appearance and defeat is funny to read. I personally like the "Continue" system, that revives you at the last Church you accessed at the cost of half of your money. And if you worry whether the game also borrow such difficulty from NES/SNES game era, a quest log is sufficient to help you not to loiter around.
It would be a good chance to try Dragon Fantasy, especially if you want to try different approach to tell an RPG story. And yes, I had a good moment with The Volumes of Westeria. It does not even need to lend your nostalgia to pick this game for $9.99 on the Nintendo eShop, since the sense of humor saves itself.