Bubbling To Dressing, Or Get Naked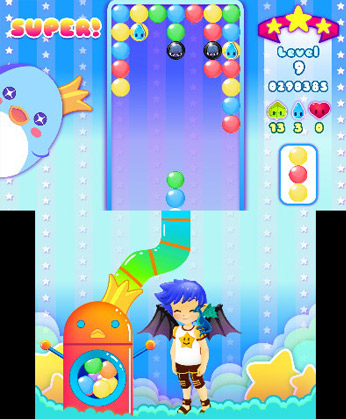 Dress To Play: Magic Bubbles is the second game of the Dress To Play saga, but it is a little different from the first game. It's a bubble game that is similar to SEGA (Tetris style) Columns, so you can say that it is a half bubble and half columns game.
About The Game
The gameplay itself is easy. Players are required to destroy bubbles and level up, however, that isn't all. In addition to that, players have to pick leaves, drops and hearts. These items will help you get more clothes to complete your clothing collection.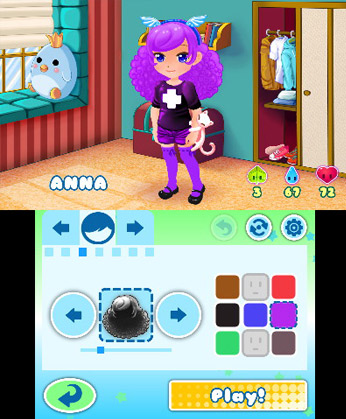 There are also special bubbles in the game. They are an ice bubble that will freeze all of the bubbles in the column, a bomb that can destroy every bubble in a row and also a black one, unbreakable, unless you finish the column or use a bomb to destroy it. The game has a big collection, including hats, shoes, pants, shirts, etc.
The game itself is a solid and fun experience, with some flaws, however, it's an excellent game for kids, or just fans of the genre.
There are a couple more things such as a simple multiplayer mode, an achievement system and a really cute and charming presentation.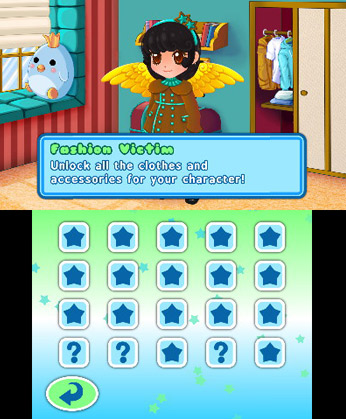 The soundtrack isn't too big. This endless game has endless background music, a nice melody that you will not get bored of and some voices of a little penguin when you make a combo or just moved up a level.
Verdict: 77/100 (Good!)
This game is nice and fun, and it isn't too expensive. If you're searching for a bubble game or a dressing game, you maybe like this mash-up. It may need a couple of things such as an online high score leaderboard, for example, but it's still a nice game to pass the time.