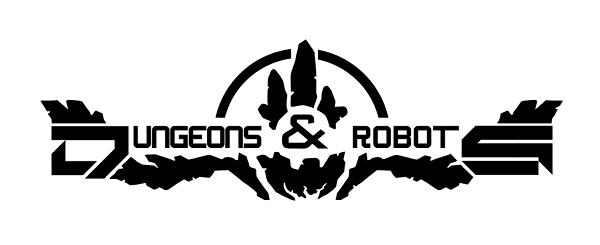 Nexis Games released an interview with Glow Games Studios announced an upcoming Wii U eShop title: Dungeons & Robots. Since the review is quite long, you can read a summary of some of the game's aspects:
Environments are randomly generated.
There's  a plenty of customization options.
There's a plenty of dangers in the dungeons, including traps and also enemies like Mages, Orcs and Demons.
You need to search for artifacts in dungeons, those increase your stats and abilities.
The robots are called Ajax.
Ajax have Element and Meele resistance attributes, including the classic Health and Energy Regeneration properties.
It's possible to manipulate Armor, Equipment, Gems, Weapons with the GamePad, each has its own attribute valuing Defense, Type, Boosted Stats, and Gem Slots.
There're different classes of armor, also those has its own slot for gems.
Equipment items are divided into Disposables, Fountains and Turrets categories.
Disposable items includes objects like energy traps, mines or an teleporter.
Fountains are objects set down by the player in an area to provide support options.
Fountains award Health and Energy.
There's a single-player, a co-op (up to four players ) and a versus player mode (up to 4v4 battles).
Targeted for Q1 2015.
You can see a gallery below: