Eevee is one of my favorite Pokemon. How can you dislike this adorable brown creature? Putting that aside, Nintendo fans that have a craze for Eevee should know that there is an Eevee themed Nintendo 3DS XL handheld console. The only downside is that you might never own one or play a game on it.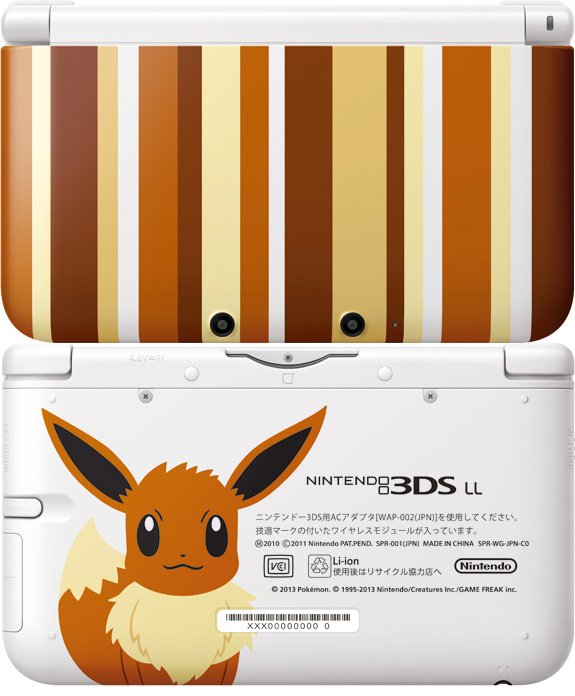 ( Photo of the Eevee themed Nintendo 3DS XL )
The Eevee themed Nintendo 3DS XL is exclusive to Japan. That makes the console a Japan region device (3DS LL) – meaning, you can only play Japanese region 3DS games. On top of that, the gaming device is only available through a lottery, making it extremely rear.
Interested customers will be required to toss their name into the drawing and the winner of the lottery will be given the privilege to pay full price for the Eevee edition Nintendo 3DS XL.