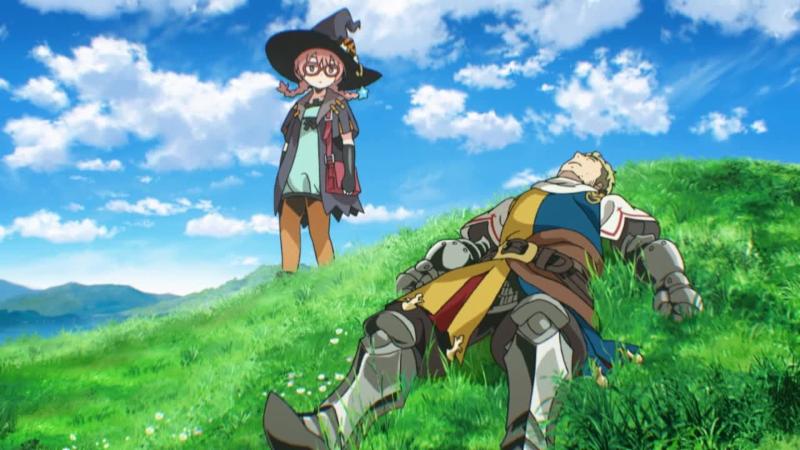 For less than a week, Atlus will be giving a surprise for Etrian Odyssey fans, since Etrian Odyssey 2 Untold: The Fafnir Knight is getting a demo! Yes, you may download the demo starting from July 14 on the Nintendo 3DS eShop. The demo will let you travel to the starting floor of the Story Mode, and upon saving data, you can transfer it to the full game, just like the previous Etrian Odyssey Untold title.
Last but not least, it's time to introduce the tank – member of your party tasked with a job to shield against the damage, either physical or elemental. And in Etrian Odyssey 2 Untold's Story Mode, your tank is Bertrand, our loyal (though reluctant) Protector. You will encounter him and Chloe, the war magus in the early areas of Ginnungagap Ruins, and they will join up with Flavio, Arianna, and you!
As a Protector, you will be bestowed with skills useful to protect your party. Boosting a line's defense and protecting party against elemental damages are some of their early-accessed skills. Further, you can even provoke enemies to attack you, and even retaliate those attacks. Bertrand and the other Protectors can also heal themselves and allies as well, also offensive one. Check the trailer below.
[Update] Due to several things, Etrian Odyssey 2 Untold demo is slightly delayed, so you will not find the demo on the Nintendo 3DS eShop until Thursday, July 16. Keep in mind that Etrian Odyssey 2 Untold: The Fafnir Knight, will be released both physically and digitally on August 4, 2015. Safe journey!