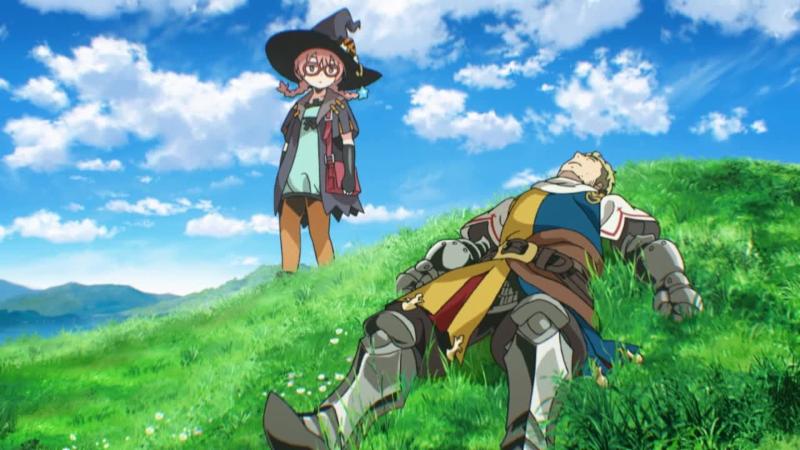 Finally, Etrian Odyssey 2 Untold is now available both physically (check you retail store) and digitally via the Nintendo 3DS eShop. Good news for anyone of you who pre-ordered or picked up the game early, Atlus let those customers enjoy some free contents of the DLC during this week only, until August 10! And here's the detail for you:
Aug. 4 DLC Batch 
 Permanently Free
Yggdrasil Veteran: While there will be new portraits for each class in EO2U, the classic portraits from the original Etrian Odyssey will return as FreeLC for veterans that want to give their party a retro look.
Free Until Aug. 10 
Highlander's Return: The Protagonist's class from EOU makes a triumphant return in EO2U! This class focuses on sacrificing portions of their health to obliterate enemies and buff party members. Highlander Grimoire stones and the class is available in Story mode as well! (99 cents/CA$1.49 after Aug. 10.)
Hidden Hot Springs!: There's rumors of a secret hot spring inside the snow-covered 3rd Stratum! Can you find the hot springs and dig them up? As an added bonus, completing the quest in Story Mode will unlock special portraits for Arianna and Chloe! ($2.49/CA$3.49 after Aug. 10.)
Paid 
Wanted: Golden Sprout: An easy quest to find the Golden Sprout, which gives players a lot of En when they turn the quest in. Plus, Regina at the cafe can turn this into a dish that raises the party's chances of getting premium Grimoire stones. ($1.99/CA$2.49)
Remember, some DLC cannot be used until you make a progress in the game; nevertheless, don't forget to download the first batch DLC as some of them will be free until August 10!
Also, you can enjoy Etrian Odyssey 2 Untold launch trailer to mark the release of the RPG. Check out the video below: