Last week's issue of Famitsu shared new details for Atlus' upcoming game, Etrian Odyssey Untold II: The Knight of Fafnir.
A new cooking system, similar to the one in Etrian Odyssey IV: Legends of the Titan, is featured. You can gather ingredients from gathering points and monster parts to cook up to 70 different types of meals. The food can be used for non-permanent buff, sold for money, or – that makes this feature interesting – to expand the town, which is rather different from Etrian Odyssey IV.
Grimoire system introduced in Etrian Odyssey Untold: The Millenium Girl will be brought back again in the second remake. You may trade Grimoires for items in shop or with other players via Streetpass. Furthermore, Atlus prepares a "recycling" feature for unwanted Grimoires, however, this feature has not been detailed yet.
Also, Atlus' latest video above highlights Arianna, the princess heroine. The story of Etrian Odyssey Untold II is revolved around her. You can also watch the appearance of a new character, Regina, that is considered an exceptional chef (0:22), alongside the other protagonists.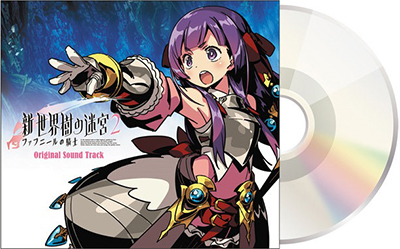 Just like the previous remake, Etrian Odyssey Untold II first print copies will feature a soundtrack CD including several BGM with different tunes. Etrian Odyssey Untold II: The Knight of Fafnir is slated for Japanese release on November 27, 2014 for Nintendo 3DS.