Fantasy Life might not be available in North America and Europe yet, however, when it is (assuming it will be), Nintendo 3DS gamers will be getting additional content with their copy of the game. The new update includes online multiplayer gamepaly, chat, and a new island.
The upgraded package is called "Fantasy Life Link", and will be available on July 25th in Japan. The additional content can be obtained in two ways – as an upgraded game package called "Fantasy Life Link", or as a download (DLC) for the existing Fantasy Life game.
Note : the upgrade can be downloaded via Nintendo eShop.
Multiplayer
The updated package adds multiplayer to the game. Up to four players can exchange friend codes and connect with each other to take part in the multiplayer gameplay. In addition, players can exchange text messages with each other during gameplay.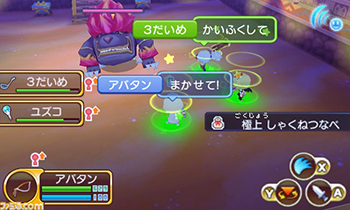 ( Chatting during online multiplayer gameplay in Fantasy Life )
New Island
The updated package also includes a new island that gamers can explore. The island appears to have a different civilization from the game's other regions. In addition, there are unknown monsters and items to discover.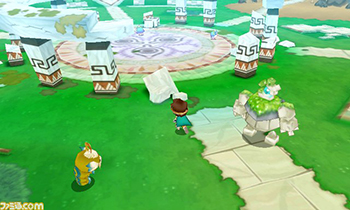 ( New island to explore in Fantasy Life )
Is the additional content free?
Of course, the upgrade is not free. If you choose to purchase Fantasy Life Link (also known as the upgraded package), it will cost you 4,980 yen (that's about $50 US). On the other hand, if you decide to pay for the downloadable content, it will only cost you 2,000 yen (that's around $20 US). Take note – you must own a copy of the Fantasy Life 3DS game to use the DLC.
Image credit : Famitsu.