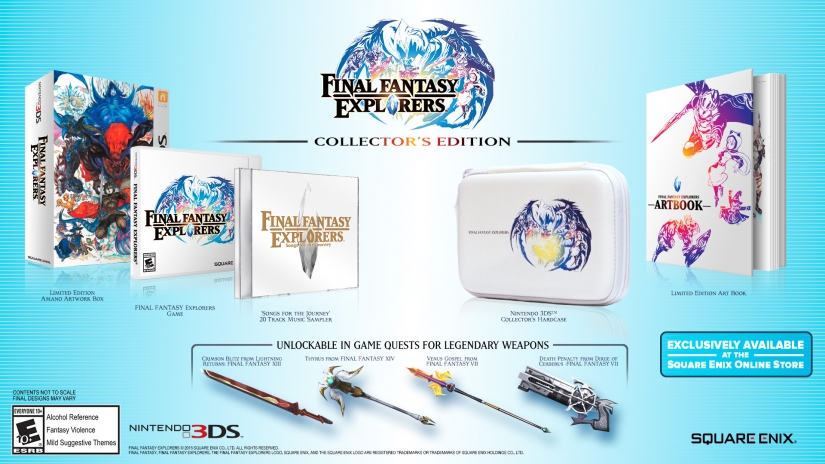 The multiplayer-centric Final Fantasy Explorers comes out in January in the west, promising highly customizable characters, online multiplayer and over 100 hours of gameplay. As an added bonus, all the DLC from the Japanese release is pre-included with the retail version of the game.
There's also a Collector's Edition one can pre-order from Square Enix's online store: it has a 32-page artbook, 20-track soundtrack CD, a 3DS hard case and extra in-game quests which unlock legendary weapons. However, at $69.99 it's really pricey, so only hardcore fans and – ah, of course – collectors, need apply.
Final Fantasy Explorers comes out in North America on January 26th and Europe on January 29th, 2016.