According to this week's issue of Jump magazine, Final Fantasy Explorers will be making its way to the Nintendo 3DS in Japan. The game is a multiplayer action RPG that features a Job system like in most (or all) Final Fantasy games.
Jobs that were revealed in the scan (see image below) :
Black Mage (long-range magic attacks)
White Mage (recovery spells)
Monk (physical attacks)
Knight (attracting enemy's attacks / shield for the party for example)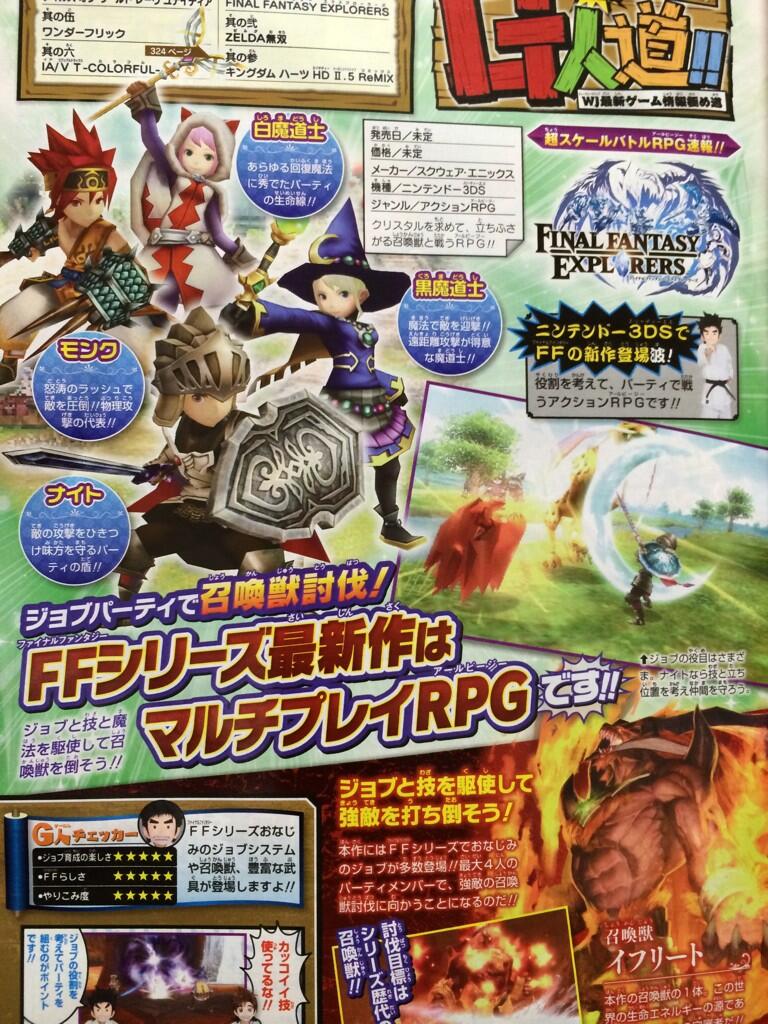 There will be a large variety of weapons and multiple jobs to choose from. In addition, you can play in parties with up to four players and the aim of the campaign is to defeat different generations of Summons.
Square Enix has not revealed a release date for the game yet.
Image credit: Nintendo Everything.