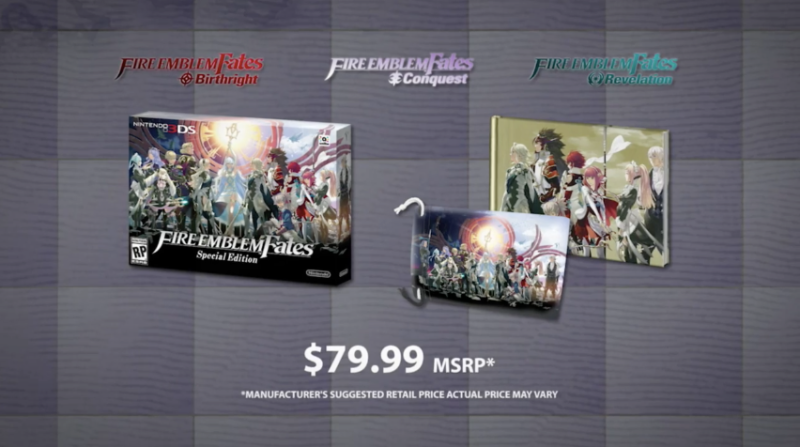 You probably already knew that Fire Emblem Fates was going to be released as two separate titles: Birthright and Conquest. What the Nintendo Direct revealed, though, was that there was going to be a third campaign, Revelation, which will be released after the two initial versions come out.
Birthright and Conquest have the same story, but tell different sides of it. Either game can be bought for $39.99, but if you buy one, you can buy the other digitally for just $19.99. Or you can just go the whole hog and buy the Special Edition at launch, which has all three stories: Birthright, Conquest and Revelation, along with an artbook and a 3DS pouch. Fancy.
Fire Emblem Fates comes out for the 3DS on February 19th, 2016.