New details for some of the characters of Marvelous AQL's brilliant-looking "Valkyria Chronicles meets Harvest Moon" (I'm in love, of course) new RPG, Forbidden Manga, have been revealed. Apart from learning about some spirit girls, we also get to meet a couple of the protagonist's friends.
From left to right, say hello to Adelheid, Francesca, Bart and Amelia.
Adelheid is the eldest of the lost spirits and is first encountered as an enemy. Due to her prowess in battle she is admired by other spirits, so she's pretty confident.
Francesca is first encountered alongside Adelheid. She has a well-trained body (I don't doubt it for a second) but is also rather hotheaded.
Bart is Lux's friend, who considers himself to be quite a ladies' man. Good-humoured and optimistic, he may be a slightly bad influence of the serious-minded protagonist Lux, but is actually reliable as he helps Lux sell the crystals that Lux digs up at the mine.
Amelia is Lux's childhood friend and runs a farm. She fears that she and Lux may become distant after Lux meets the spirit girls.
You can also say hi to the original four characters: Lux, Charlotte, Beatrice, and Diana.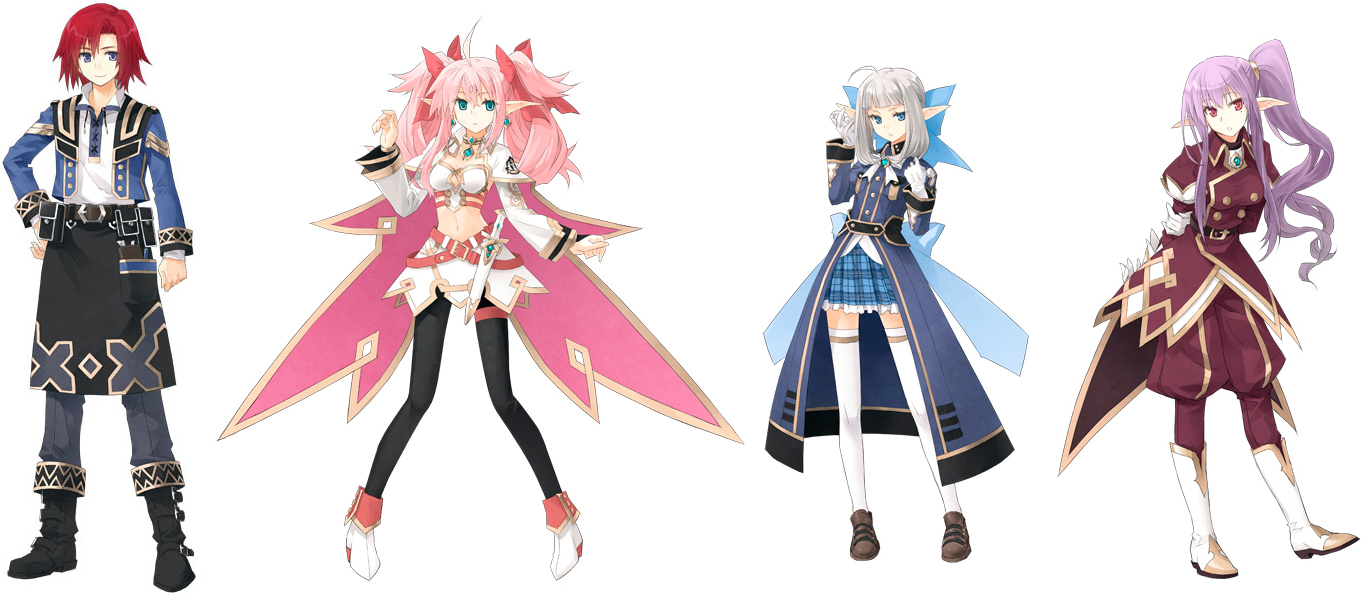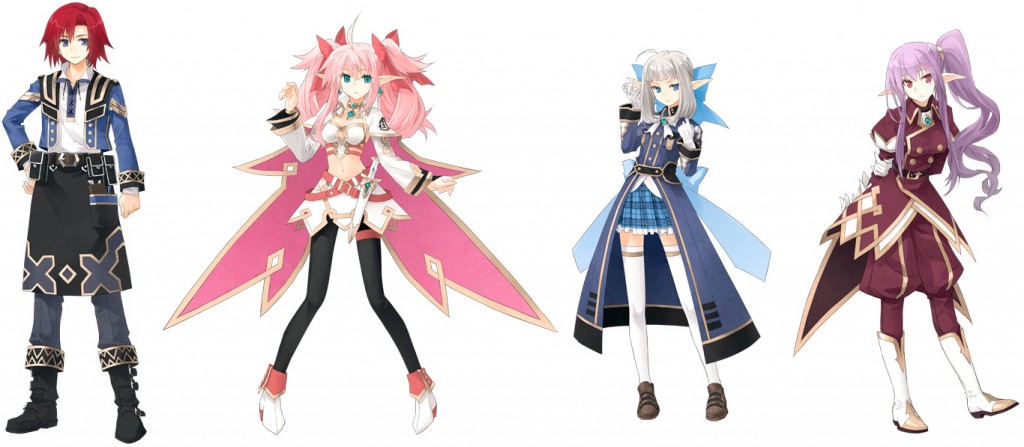 Forbidden Manga will be released in Japan in October 2014. No localization has been confirmed but XSEED Games have already expressed interest in the game so there's a good chance that non-Japanese 3DS owners will be able to get their hands on this beautiful-looking RPG.