There's no better time to start importing other peoples' Mii designs to your Nintendo Switch with the release of Miitopia. Let's be honest: playing the game without familiar faces can be a tad boring. This guide will teach you how to add custom Miis that you find online to Miitopia.
Unfortunately, code sharing can only be done through the game. Only if you have a Nintendo Switch nearby with the Mii design you wish to use or an amiibo would you be able to have the design imported through System Settings.
How To Add A Custom Mii Online in Miitopia?
Create your first Mii in Miitopia.
Go back to the title screen and select Mii characters.
Press X to open up a menu.
Select Add Mii characters.
Press Receive.
Wait a bit and then press Access key.
Type in the access key someone shared for their custom Mii.
How To Get An Access Key Of Your Custom Mii in Miitopia?
From the Miitopia title screen, go back to Mii characters.
Press the X button.
Open Sharing settings.
Choose either to share with all or share with friends.
Get the access key of the Mii you wish to share.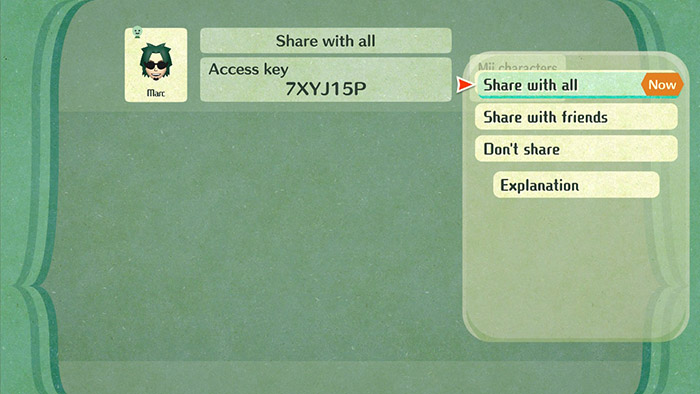 It would take a long time to get screenshots of a bunch of Miis to add to this guide. If you're having trouble finding access keys for your favorite Miis, this video shares a bunch already:
Follow the steps above to add them to your game. If you're looking for something in particular, feel free to email me.