Not satisfied with the current look of the Mii you chose to use for a party member in Miitopia? Don't worry, you can change it later after choosing it. This guide will show you how.
How To Edit A Mii's Appearance After Starting Miitopia
Press X to open the menu.
Select Party.
Choose the Mii you want to edit.
Select Change.
Select Name and face.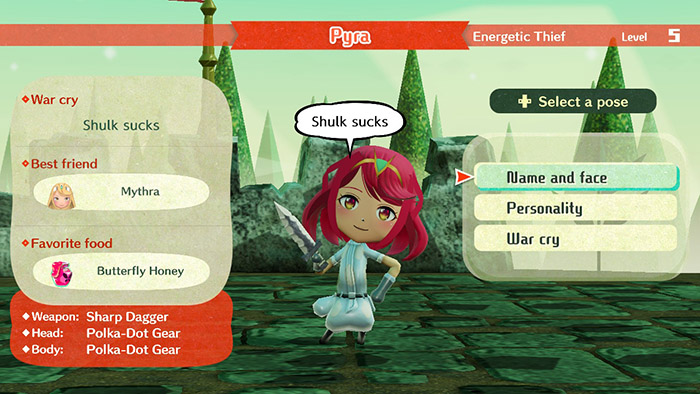 Unfortunately, there is no easy way to swap a Mii design out with another you found online. You'll have to edit the custom Mii you want to use and make a note of all of its settings. Then you'll have to recreate it through the Mii Maker.