The Dragon Bloodstone material is required to learn the Philosopher's Stone recipe in Atelier Sophie 2. The Philosopher's Stone recipe is required to craft Wiegentraum to progress through the game's story. This guide will teach you how to obtain Dragon Bloodstone.
How To Get Dragon Bloodstone in Atelier Sophie 2
If the name, Dragon Bloodstone, hasn't already given it away, you need to defeat a dragon to obtain the material. This dragon is named Flammpfeil and it is a LV54 fire dragon.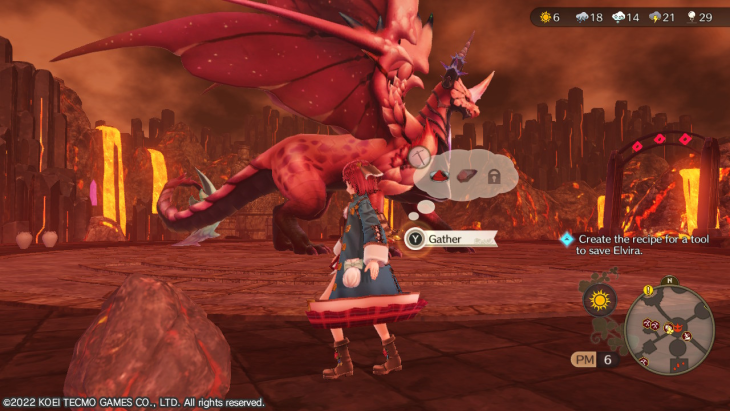 Where to find Dragon Bloodstone
Open the world map and go to Surva's Heart.
Choose Inferno's Pulse (2nd area).
Find Flammpfeil (enemy area is marked on the map) during sunny weather and defeat it.
Dragon Bloodstone should be one of the materials you obtain after defeating Flammpfeil. You may also get the Dragon Scale and Dragon Core materials.