It seems as though the Black Dragon likes blocking your passageway in the Ninth Stage of the Summit of Gods map in The Legend of Legacy. It tries to block your passageway in all of the stages of the Summit of the Gods map, however, on the Ninth Stage, it seems to stay even when you travel to other stages and return.
If you do not feel like batting this super strong dragon creature just to progress, you should know there is a way to avoid it and still move forward.
The screenshot below shows the location of the Black Dragon on the Ninth Stage :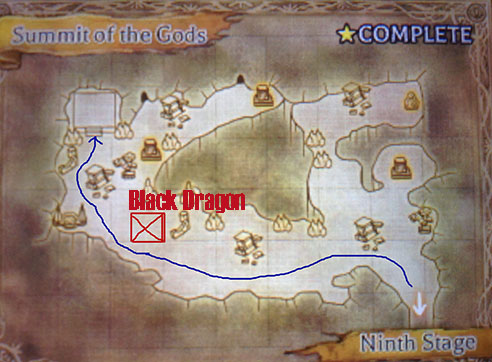 The red box represents the position of the Black Dragon and the blue guidance line represents the passageway to avoid fighting this powerful creature. You're probably shocked by now that there is an open gap between the dragon and the wall. It isn't easily noticeable while playing.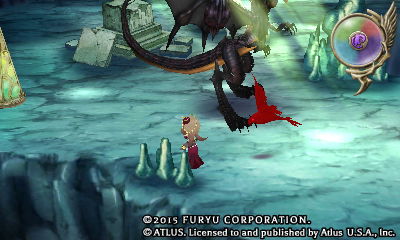 Once you have passed through, you can head straight to the Water Golem to obtain the water core. Remember to carry the water singing shard.
Just in case you're having trouble finding all of the cores :
Air Golem (obtain air core after defeating it) – Third Stage in Summit of the Gods.
Fire Golem (obtain the fire core after defeating it) – Fifth Stage in Summit of the Gods.
Water Golem (obtain the water core after defeating it) – Ninth Stage.