Having trouble finding the Rainbow Scale in Kitaria Fables? The item is mostly used as crafting material in the game. This guide will teach you where to go and how to get it.
How To Get The Rainbow Scale in Kitaria Fables
What Can You Craft With The Rainbow Scale
The following items can be crafted with the Rainbow Scale:
Cursed Bow x 2 – most powerful bow in the game.
Metal Alloy Armor x 3 – most durable physical armor in the game.
How To Beat The King Cobra
King Cobra's drop item is the Rainbow Scale and it can be found at the West Sand Dune. Teleport to the Canini Beach and head to the forest area northwest to find West Sand Dune.
This roaming boss is one of the tricky ones if you're a close-ranged fighter. It's not the strongest, but it'll take some learning to take it down. Most of its attacks come with warnings, but the most annoying of them all is its 4-directional wind attack. There is a bubble that hovers over its head right before it executes this special attack, but it may not even be seen if you're too close.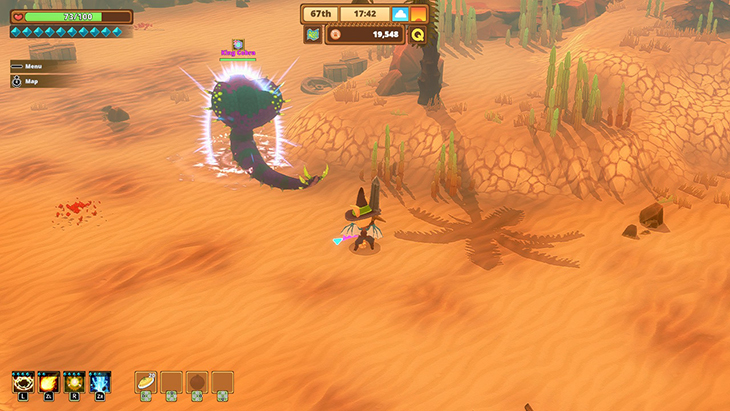 This wind attack covers a lot of ground and comes almost out of nowhere. It's best to use ranged magic attacks and your bow against this one. But if you can't, you'll have to equip magic defense armor and stack healing items. You can avoid these attacks, but there's a 40% chance of messing up if this is your first time trying to take this snake's head.