If you've been searching hard for this Prayerless Altar area in Atelier Sophie: The Alchemist of the Mysterious Book DX, your search ends here. The game does highlight the area on your map after activating the rumor, but it's not difficult to miss the marker. This guide will show you where the Prayerless Altar area can be found in Atelier Sophie DX.
Heading to the Prayerless Altar is required to complete the Strong Enemy Rumor: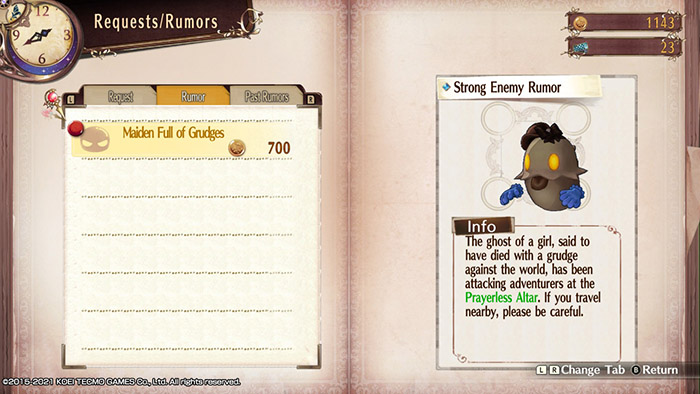 How To Get To The Prayerless Altar in Atelier Sophie
Open the world map and go to the Small Islet area. This area is located on the left-hand side of the map.
Once you're in Small Islet, move forward and go left. Enter the new area highlighted by the yellow arrow marker on the map.
Once inside: go right, up, right again, and then up. You should eventually find the altar and the enemy from the rumor.