After loading the game, press the X button to bring up the main menu and select Config (tool icon). Find 'Message Skip' and choose 'On' if not already chosen. From there, whenever you're in a conversation with characters or demons, you can fast-forward the dialogue by pressing the Y button followed by the R button on your Nintendo 3DS.
'Message Skip' Settings :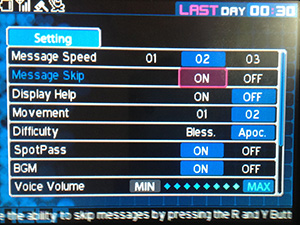 Skipping / Fast Forwarding Conversation :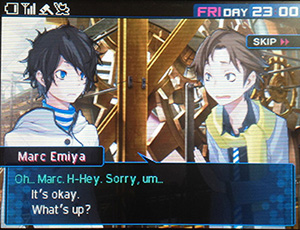 Unfortunately, there is no way to skip an entire scene in the game.