HullBreach Studios is working in different projects for the Wii U, where the last one, Tomeling in Trouble, has been announced as a Wii U exclusive in an interview with NintendoLife. You can read below the projects the studio is working on:

Hullbreach: Uncloaked is the third game in the series, where the last entry was available for the Wii. Being exclusive for the Wii U, this is a real-time sandbox RPG, where is currently an ambitious project. We will bring more news about the game soon.

SDK is an application based in the SDK Community, that offered different JavaScript and HTML 5 paint tools (and other tools) for different consoles with the browser (like WiiPaint, DSiPaint Spriter and 3DSPaint). This is already available for iOS for free (with ads).
SDK Paint will use the GamePad as the main interface, it will support different file formats (like PNG, JPEG, GIF and MPO) and also it will have its own servers and galleries. The developers also confirmed free and paid DLC, and also connection with HullBreach: Uncloaked.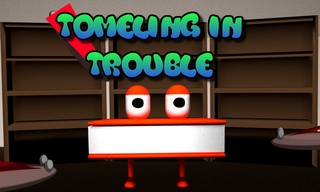 The new project from the studio is Tomeling in Trouble,  a game that looks to be a non-stop runner coming to mobiles later this year. In the case for Wii U gamers, it will be included with a RPG game called Tomeling, being exclusive for the console.
They aren't a lot of details available for the game, but the developers confirmed it will share 2D and 3D elements. Sounds interesting, right?