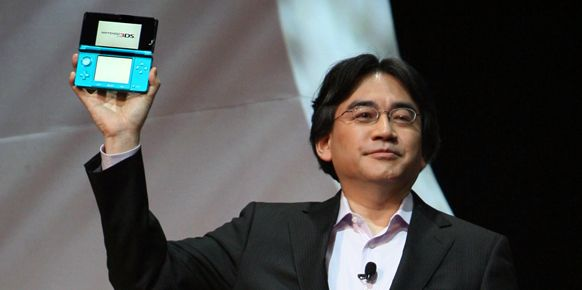 Something we already knew about the Nintendo 3DS: It's very popular. What about the main difference between the handheld and the Wii U? Presence of third-party games.
Mr. Iwata announced on the investor briefing that a lot of third-party games are in the making for the console and some of them are still unannounced:
As for the third-party Nintendo 3DS titles, we think that "Monster Hunter 4 Ultimate" already announced for release in Japan and overseas will play a key role.

Also, even though only the Japanese release schedule has been announced, the "YOKAI WATCH2" (Japanese title) games, which are new titles of a franchise especially popular among children, will be released this summer.

In addition, "Persona Q: Shadow of the Labyrinth" and the latest installment of "Taiko no tatsujin Don to Katsu no jikuu daibouken" (Japanese title) from franchises which you can see on this slide will be released next month.

Japanese publishers especially have been aggressively developing and marketing Nintendo 3DS software. Out of approximately 34.22 million units of third-party software sold through in 2013 (excluding the ones from the three video game hardware manufacturers and Pokémon games), the platform on which those games sold the most was Nintendo 3DS, which captured 38 percent of the total sales units.

In addition to the titles shown here, I hear there are many more titles under development, including unannounced ones. They have already taken advantage of the quickly expanding Nintendo 3DS installed base abroad for some of these titles. Nintendo has worked closely with these publishers and an increasing number of third-party Nintendo 3DS titles have shown results in the U.S. and Europe, including the Professor Layton series, Inazuma Eleven series and "BRAVELY DEFAULT."

By accelerating this trend, we would like to further grow the Nintendo 3DS business.