It's about time. A new Zelda Wii U trailer has been revealed during Nintendo's E3 Digital Event and Link is wearing a… blue shirt? Check it out for yourself in the trailer below and see for yourself. Looks pretty cool, doesn't it?
Zelda Wii U E3 2014 Trailer :
The trailer shows Link on a horse, eventually being chased by an enemy and him using an arrow to damage said enemy. The arrow used looks like it was charged to do major damage.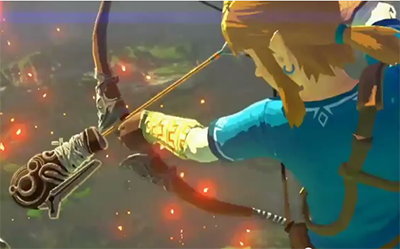 The game will be available for the Wii U in 2015. No details about the game's price tag has been revealed yet, however, my guess is around the $60 US price range like other popular Wii U game prices.