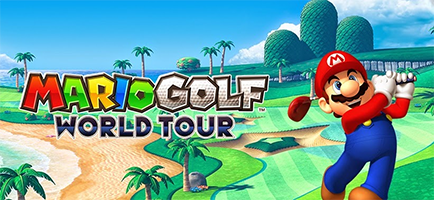 Some good news about the upcoming game 'Mario Golf: World Tour' for the Nintendo 3DS.
First, Nintendo has confirmed that a demo will be available via Nintendo 3DS eShop. It will be released on April 17th (today) in European regions and April 24th in North America region.
And second, the game boy color version of Mario Golf will hit the eShop on May 29th for Europe regions and a promotion was confirmed. If you choose to buy the upcoming game from the eShop, you will get a download code for the 3DS Virtual Console game.
This game will be released on May 1st in Japan, and May 2nd in North America and Europe.