Three more mega evolutions have been revealed in the upcoming Pokemon Omega Ruby and Alpha Sapphire games. These new megas are Mega Altaria, Mega Lopunny and Mega Salamence. Their new abilities have been revealed, however, their increased stats were not.
Mega Altaria
Mega Altaria gets the Pixilate ability and changes into a dragon/fairy-type. For those competitive players out there, an Adamant or Jolly nature with the moves dragon dance, return (max happiness), earthquake and dragon claw or pursuit will do well over Wi-Fi. In addition, it gets access to Hyper Voice which Pixilate boosts, therefore a special attacker can also be considered. A defensive Mega Altaria can also be considered because of the Cotton Guard move. Shout out to Vii, a member of 3DS Pedia, who recommended it.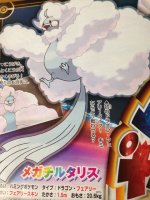 If you weren't aware, the Pixilate ability increases the user's normal-type moves by 30% and changes them to fairy-type moves.
Mega Lopunny
Mega Lopunny gets the the Scrappy ability and its type changes into normal-fighting. Unfortunately, the best this new ability does is let you to hit Ghost-type Pokemon with normal or fighting type moves. Iron Fist might have been a better ability for this mega when we're on the topic of competitive play, in my opinion.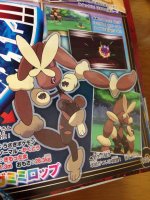 Mega Salamence
Mega Salamence gets the Aerilate ability and keeps its dragon-flying typing. If you plan to use this big guy competitively, you should definitely consider giving it the moves 'Thrash' and 'Dragon Dance'. Aerilate increases the power of normal-type moves by 30% and Thrash has a base power of 120, therefore it's more powerful than Outrage and it gains stab thanks to Aerilate (normal-type moves turn into flying-type moves).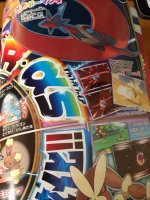 Credit for images go to Serebii.
Updated :
A trailer showing the new mega evolutions have been revealed :