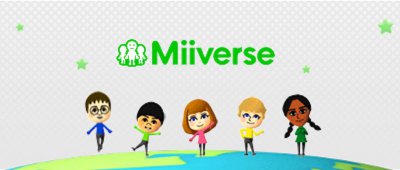 Miiverse got a new update, adding more features to the famous Nintendo social feature. You can read the official announcement below, and also, a quick recap of the changes:
You can add multiples lines when writing post and comments.
You can show your favorite genre in your profile (only for the Wii U and 3DS versions).
There has been an update to Miiverse today.

1) In all versions of Miiverse, you can now write posts and comments on multiple lines.
Previously when writing a post/comment, pressing Enter would have no effect on the final post – all new line characters would be changed into spaces. However, these new lines will now be taken into account when posting, so you can post on multiple lines – just like in this post.

Note:
– When viewing a list of posts, you will not see any new lines. They will only be visible when you select the post.
– You will get an error if your post/comment includes too many new lines. If you get an error, please rewrite your post/comment, reducing the amount of new lines.

2) On the Wii U and Nintendo 3DS versions of Miiverse, you can now show up to three of your favourite game genres in your profile. Go to User Page => Profile Settings to set these genres.
This feature is not visible in the web version.

That's it for now!