After learning about Minecraft's Story Edition, there was some talk about how the original game would make its way to the Wii U. It seems like the rumors were true as Nintendo and Mojang have finally announced that a Wii U edition of the game will be available on December 17th, 2015.
The best-selling sandbox game will be available on Wii U for only $29.99 US.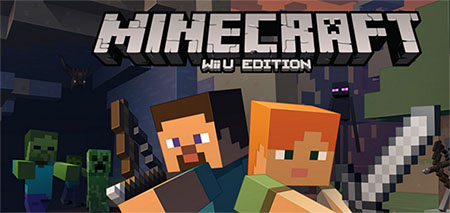 The game will include the following add-on packs :
Battle & Beasts Skin Pack
Battle & Beasts 2 Skin Pack
Natural Texture Pack
City Texture Pack
Fantasy Texture Pack
Festive Mash-up Pack
Mojang has promised to add more content packs in the future as well as update the game with free updates. In addition, the game will also feature off-TV play, therefore you will not be required to always have your television on when playing.
The game will first be available as a digital download, however, a retail copy will be available later, as revealed on Twitter.