Seems like the release date for the New 3DS/New 3DS XL has been revealed today for the Australia: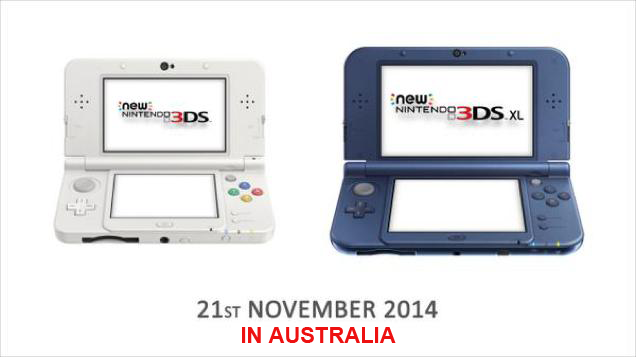 According to Nintendo, the New 3DS will hit the Australian shelves this year, on November, 21st. What's surprising is that Australia will be the only country to be able to get the New 3DS before 2015 (of course, Japan excluded).
So, if you live in Australia, or simply want the New 3DS earlier, November 21st will be an important date you'll need to remember!
Otherwise, remember that the New 3DS won't be released in North America and Europe before 2015.