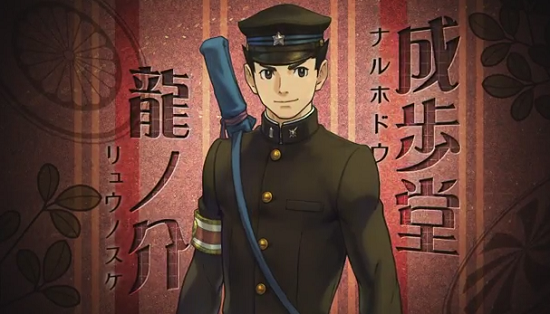 Yesterday, Capcom Japan uploaded a new trailer for the next game in the Ace Attorney series.
Thanks to the trailer, we can see some things:
The game will be on 3D, just like Phoenix Wright: Ace Attorney – Dual Destinies.
The game will be based on a Fedal era of Japan.
It will be for 3DS, like the other games in the saga.
The game models aren't finished (look at the girl).
And thanks to Famitsu, the famous Japanese videogame magazine, we know that the name of the game is Dai Gyakuten Saiban – Naruhodou Ryuunosuke no Bouken,, and in English, Grand Turnabout Trial – The Adventures of Naruhodou Ryuunosuke.