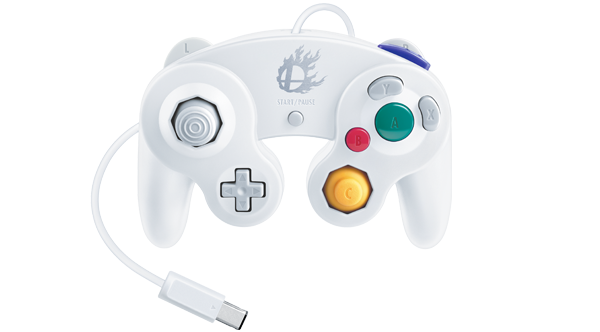 Different Nintendo divisions announced new details about the Nintendo GameCube controller, including the fact they can be used on almost any Wii U and Wii game that support any normal controller. You can see a little list below:
It will support WaveBird controllers.
A White and a Black color can be purchased on Japan.
It can be used on vWii as a Wii Classic Controller and Wii Classic Controller Pro.
Also as a Pro Controller on Wii U Mode.
The final price for the controller is $29.99.
The final price for the adapter is $19.99.
It will be launched this November 21st on the North American region.
For European users, this December 5th.
It will be bundled with Super Smash Bros. for Wii U and an adapter for $99.99.
The European bundle will contains the adapter, but not the controller.