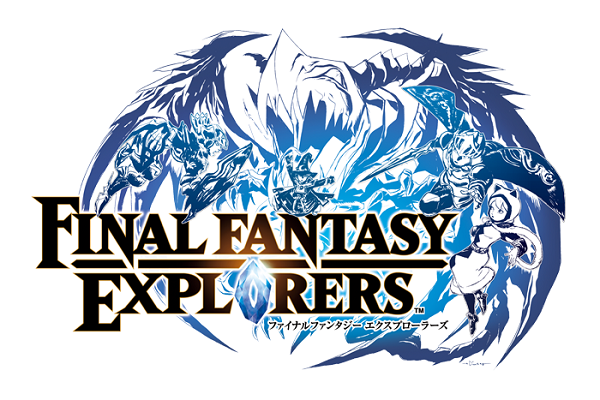 New details about the upcoming game Final Fantasy Explorer, being released for the Nintendo 3DS, has been appearing in different sources, like the Famitsu magazine, the official twitter account, and other more. Here's a little round up of some details about the game:
LRFFXIIIは、後日談ですがFFエクスプローラーズの方は特集を組んで頂きました!板鼻のキービジュアルやクリエイターインタビューと盛りだくさんの内容になっています。今後の展開についても語っていますのでぜひご覧ください!#_FFEX pic.twitter.com/JvTl4MhQ9A

— FFEX:初心者の館 (@ffexp3) June 19, 2014
It will be like a portable version of Final Fantasy XI or XIV, being online games of the franchise.
It will support online and local co-op.
It will be an action-RPG, and Square-Enix had the intention to create a sub-series for Final Fantasy.
There's a maximum slot of four players, being able to use monster if you have free space.
It will last between 100-200 hours.
Monster training elements including.
Ability cost will depend of the job.
Like Bravely Default, mastered jobs allows to use its specific abilities with other jobs This means there will be an ability chaining system.
You can assign a maximum of eight abilities to each button of the 3DS to use in battle.
There will be more jobs than before, and some of the confirmed are Dragon Knight, Paladin, Thief, Ninja, Red Mage, Time Mage and bad.
The game wants to bring back nostalgia from the first games.
Games from old games will be back.
The character appearance changes with the equipment.
The game starts with a weak gear.
You can collect new materials to create better weapons and armor.
本日は、装備品についてのお話でした。週末最後に本作に登場する武器を1本ちら見せしたいと思いますがー・・・さすがにこれはバレバレですかね・・・(汗)こちらもシリーズ常連の武器ですよね。それでは良い週末を!#_FFEX pic.twitter.com/flMg89YX2Y

— FFEX:初心者の館 (@ffexp3) June 27, 2014
In other words, Final Fantasy meets Monster Hunter, Shin Megami Tensei and Bravely Default. Meanwhile a lot of fans will want to play this game, no words about localization has been released.