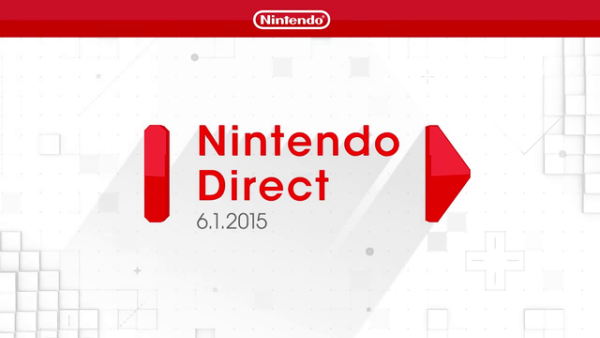 This morning, a Nintendo Direct Micro was released, and while it was short (hence the word micro), there were some pretty significant announcements made. For starters, Chibi-Robo!: Zip Lash will release in North America in the month of October. Following this release will be the Chibi-Robo Amiibo (why not Chibiimo? *ba dum tss*). For fans of the series, you probably already know that most games in the series revolved around doing chores/work. But in this latest installment for the 3DS, it will be 'more about the action'. Chibi-Robo!: Zip Lash will be a side-scroller, where Chibi-Robo will have newly developed skills that can be used to take out enemies and reach higher platforms.
The second announcement was a long awaited Dr. Mario sequel for the 3DS: Dr. Mario: Miracle Cure. Although the gameplay and layout look similar to the original, there will be 3 game modes (including a Dr. Luigi mode), as well as a new item known as the 'Miracle Cure'. There will be a meter to the right of your field. Once filled up, you will get a Miracle cure. They do various things; some will actually erase viruses and capsules of the matching color, wipe out entire rows/columns, and even eradicate surrounding capsules and viruses. Dr Mario: Miracle Cure will release June 11th in North America.
Now, here's the announcement I was most excited for: Pokemon Super Mystery Dungeon. This latest installment in the series (has very tiny shoes to fill after Gates of Infinity..but it has Pokemon from all gens, so I have high expectations) is coming this winter. The storyline is the same as the first games (and all games, I believe..though I'm not quite sure); one day, you wake up, and suddenly you're a Pokemon. In the trailer, it shows the player being a Pikachu, but I'm sure there will be other starter options to choose from.
The next (unsurprising and very predictable) announcement was Mario and Sonic at the Rio Olympic Games 2016. However, there were a few new games that were shown in the trailer, such as soccer (futbol), which is very popular over in Rio. It also shows Nabbit as a playable character! The Wii U and 3DS versions will have games exclusive to their versions, such as rugby being exclusive to the Wii U version, while the 3DS version will feature Golf.
The most retro announcement was the reveal of a new weapon coming to Splatoon: The N-Zap 85. As a play on the Zapper for the NES, the weapon is modeled to look like it, and will be a rapid fire gun. It won't be as powerful as most weapons, but it will do a great job of powering up the special weapon. It also comes equipped with Splat Bombs. There will also be a free new map, called Port Mackerel.
Previously, Project Treasure by BANDAI NAMCO was announced, and up until today no footage was shown from it. But you can now check out gamepaly footage on Nintendo's YouTube channel. Project Treasure is an upcoming 4-player co-op game for the Wii U which will be released soon.
I have saved what are arguably the two biggest announcements of the Direct. First up, Nintendo has confirmed that they will be publishing Bravely Second: End Layer in the west. Square Enix's new RPG just released in Japan and is scheduled for NA sometime in 2016. There was also one other localization surprise: LBX: Little Battlers eXperience from Level-5 will be out August 21. This will be the first game from the series to leave Japan. If you'd like to watch the full Direct, you can find it below.