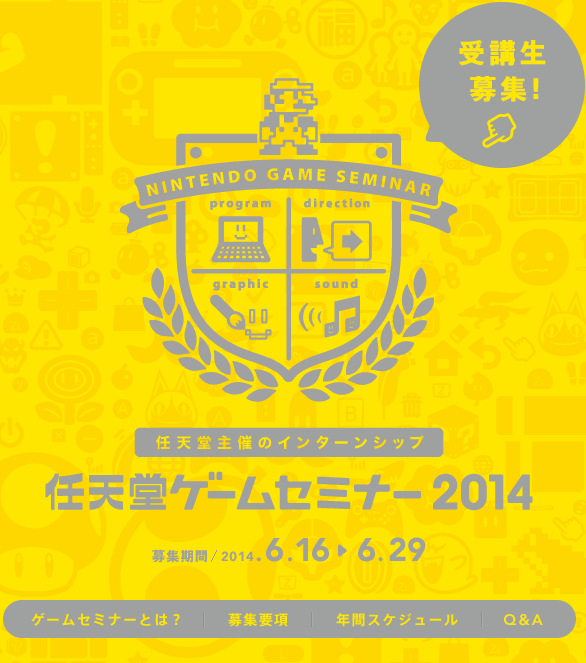 Nintendo announced the Nintendo Game Seminar of this year in Japan. Last year it was set up to encourage young programmers to use the Nintendo Web Framework, this year will be focused on 2D games created with the Unity Engine.
It's open to university students in the Tokyo metropolitan or Kansai region and it will be running from August of this year to March 2014. Those (with luck at taking part of it) will have the chance to learn more about the development progress and also, access to development equipment and the chance to work with Nintendo staff.
Students must apply between June 16th-29th and they're able to visit the official website for the terms and details about travel expenses.