Nintendo is now selling a new Circle Pad Pro, this time one specifically designed for the Nintendo 3DS XL console. The accessory sells for $20 via Nintendo's official US online store, and is not available through retail (yet). However, that does not stop third-party sellers from ordering the accessory directly from Nintendo just to resell it at Amazon to make a profit.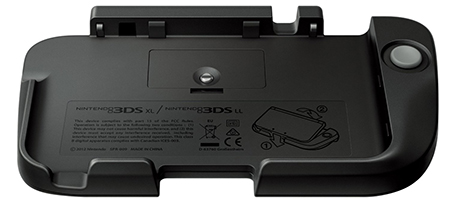 ( Photo of the Nintendo 3DS XL Circle Pad Pro )
There are Nintendo 3DS games that need the Circle Pad Pro (CPP) for the best gaming experience. Some of these games are; Metal Gear Solid 3D Snake Eater, Resident Evil Revelations, and Kid Icarus Uprising. Most 3DS games are still playable without the CPP and CPP XL, however, there are some that just needs it like Metal Gear Solid 3D Snake Eater. The other two games that I listed are playable without the accessory.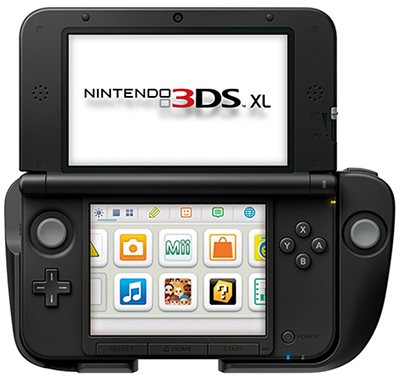 ( Photo of the Nintendo 3DS XL and the Circle Pad Pro XL )
The 3DS XL Circle Pad Pro adds a second circular analog pad to the Nintendo 3DS gaming handheld's right side. In addition to that, the comfortable cradle adds shoulder button support ("R" and "L" buttons) to give the gamer the feel of a gaming console's controller.
At Nintendo's US online store, there is no word about the accessory's shipping, however, some buyers have confirmed that they received the 3DS XL Circle Pad Pro. A Nintendo representative has even confirmed that the CPP XL (Circle Pad Pro XL) is already being shipped out to customers.
Currently, the accessory is only available to purchase at Nintendo's United States and Canadian online stores. There is no word if or when the accessory will be available at more of Nintendo's online stores (eg. United Kingdom) or even retail.