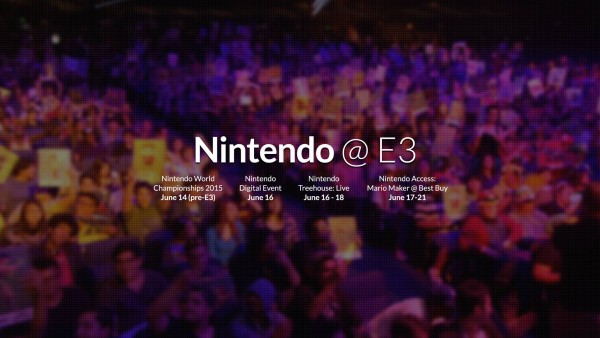 Just in case you missed the announcement today, Nintendo made true on the promise to reveal their E3 plans; and it seems we have a LOT in store this year.
So as the video starts, you find out that Nintendo's digital event will be on Tuesday, June 16th, and that an expanded Treehouse livestream event will happen June 16-18. But something new was announced this year. Something hasn't been done in nearly 25 years: the return of the Nintendo World Championships. Join a worldwide audience by watching the live stream on Sunday, June 14th. And for those that are interested in competing, qualifying competitions start May 30th. More details to be announced here
AND if that's not enough, Mario Maker will be playable at Best Buy stores across North America. Yep, you heard me: playable. So check in at a Best Buy near you and see if they're hosting the Mario Maker demo. So what do you think? Will Nintendo's E3 conference bring some real hype for new games? We'll just have to tune in and find out, but one thing's for sure: I'm excited to see what they have for us.