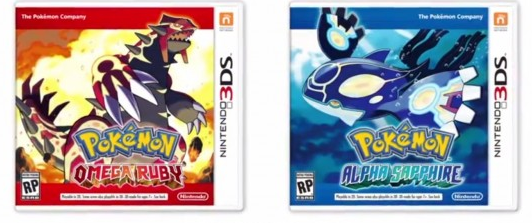 Nintendo released a big bomb for the Nintendo 3DS system and it's the remake of the games Pokémon Ruby and Pokémon Sapphire, named Pokémon Omega Ruby and Pokémon Alpha Sapphire.
For these games, Nintendo is planning a new adventure that promises to take players through a 'dramatic story within a spectacular new world' for Pokémon fans to collect, battle, and trade.
This game will also have an international release like Pokémon X/Y, but this time, in November. So how will it will be like? No gameplay footage has been showen, however, here's an idea of what it might be like:
It will be on 3D, with limited 3D effect.
The region isn't the same, but a remake.
The story is new, or at least, longer.
They will have a full localization like the original game.
You will be able to play with the 723 Pokémon.
It will be compatible with Pokémon Bank.
It has online.
You can see the trailer below: