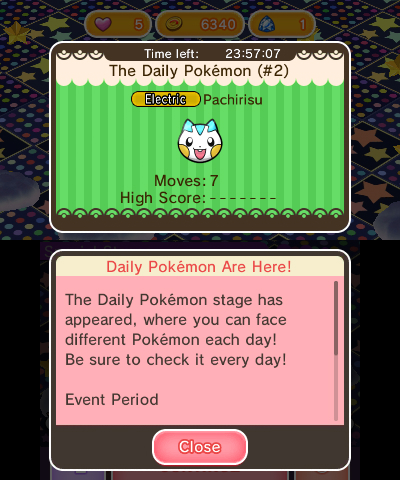 We all heard, "No way I'll ever play Pokemon Shuffle, it's all micro-transactions," (which is very admirable) but the match-3 puzzle app has still managed to reach the 2.5 million-download milestone well within a month after it reached the 1 million milestone on March 3.
In other Shuffle news, Lucarionites are now going out to the top 20, 000 players in Western regions and the top 50, 000 in Japan out of those who entered the Mega Lucario Event. Now, two new events have been added:
The Pachirisu event is live until March 24. Be quick if you want it. I certainly don't.
The Keldeo event is live until April 6. The Pokemon will be available after you check in and update – and even if you don't manage to capture it, you'll get a participation ribbon of five thousand coins.
Are you still playing Pokemon Shuffle?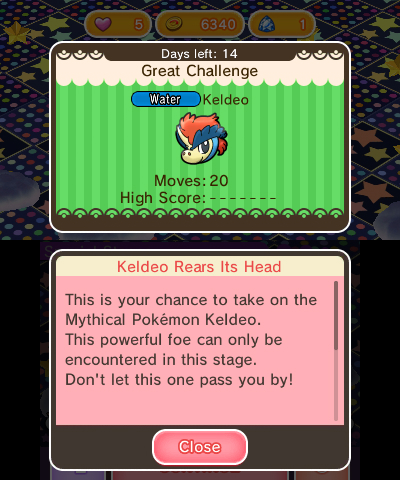 [Source: NintendoEverything]