If you're a Vocaloid fan and you have a 3DS, chances are you've heard of Hatsune Miku: Project Mirai DX. The rhythm game will arrive in Western regions in September, and we've got details on the game's customization features.
Although the game features 48 songs, you can swap the character who performs the song for most of them, making it 79 vocal tracks in all. The 3D Nendoroid characters can be customized; players can customize the rhythm icons as well:
Theatre Mode lets you watch song performances, browse through music videos, make playlists and add comments which can be shared and using Streetpass and Spotpass. 'Jam Along' lets you add your own sound effects to songs.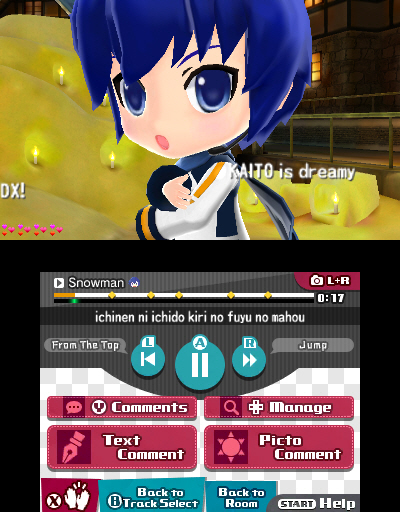 Vocaloid fans in the US and EU can go 'sekai de ichi ban … ' – ahem, excuse me – on September 8 and September 11, 2015 respectively.